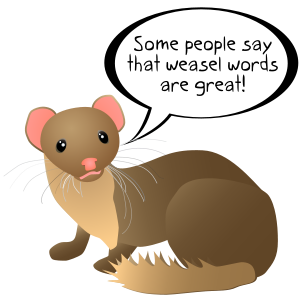 You say that you want to argue for a "high" christology, for something widely considered to be a mainstream Christian understanding of Jesus. My advice is: be careful - if you say too much, you'll open yourself up to refutation, and your claim will appear implausible, or too contentious and theoretical, or you'll at least invite questions you have no intention of answering. How, then, to state your thesis?
"Jesus is God himself"? Sounds heretical (suggests they're the same person, and not merely the same being, and that the Son and Father are the same person). Plus, sounds a bit too strong.
"Jesus has the divine nature"? What's a divine nature? Who knows? Help! Is there a metaphysician in the house? You don't want to go there – legions of nature-theories are lurking in the shadows, nipping and growling at one another, and at you.
"Jesus is a member of the Trinity"? Good and vague – but it raises that whole Trinity issue. Better to sidestep that one.
"Jesus is included in the identity of God." Mysterious, but not in a good way. Plenty unclear, but sounds too high-falootin', too academic – like something Brian McLaren would write. Too newly minted. You can retreat to this if need be – you can name-drop a famous scholar or two here – but whatever you do, don't lead with it.
"Jesus is God"?
Mmm… good and vague. Powerfully simple, pithy. Close – but too much like the first statement above.
You may believe all of the above – but you don't want to say any of those claims, unless you have to.
Here's a better way: "I believe in the divinity of Christ." Perfect. Like a Rorschach test, people can read it however they want. You'll get those heads a-noddin'.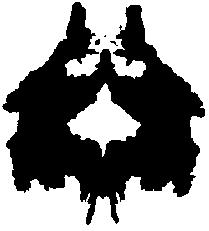 Modalists? Check. Tritheists? No problemo. Social trinitarians? No doubt – they're down with imprecision generally. "Latin" theories? Yep. Spirit christology? Subordinationism? Yes, and yes. Constitution trinitarianism? Sure. Even unitarians can dig this – Jesus is the Son of who, and sent by whom? God! So, he's "divine". This statement tickles nearly all Christian ears.
It won't go down so well with Jews, Muslims, theological liberals – but there's no pleasing everyone.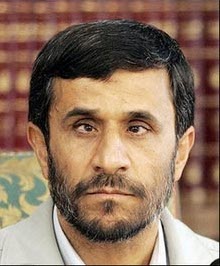 What does it mean? That it is false that Jesus is "just a man". What does that mean? Why, that's a denial of the divinity/deity of Christ.
Be sure to put things that way – "deniers" are inherently reactionary, negative, unattractive, quibbling, more subject to body odor, and more likely to lack opposable thumbs. Plus, there's a mild whiff in the term of its most popular usage, "holocaust denier". This can only help. Plus, to the biblically literate,  it'll suggest that your opponents are personally and publicly betraying Jesus. You get to make that accusation without making it – rhetorical gold!
To review: you affirm the divinity of Christ. Your opponents deny the divinity of Christ. That's your line, and you're stickin' to it.
You can make it part of your case that "the divinity of Christ" has always been taught by all Christians everywhere (a little exaggeration never hurt anyone), and because your statement is so vague, it won't be obviously false (even if it is false). Justin Martyr, Thomas Aquinas, Karl Barth, Billy Graham, Mother Theresa, 3/4 of U2 circa 1982, Paul (of Tarsus, not Hewson)- all, you can urge, clearly agree with you. An ecumenical cloud of witnesses like this is hard to match.
Finally, note this this is a tried and true method.The pros swear by it.
You get credit for having a respectable, not-obviously-false and not-obviously-self-refuting theory, whether or not that's so. (Don't bother folks with theory – souls are at stake. Plus, God is bigger than our puny minds.)
If your opponent demands to know what you mean by your claim, just repeat it, politician-style, in slightly different words (full divinity, deity, full deity), and more slowly and loudly. A quick subject change may be called for here as well.
Show mild disdain (don't overdo it) for anyone who doesn't agree that the Bible obviously teaches this formless blob of a claim.
Above all, remember this: what can't be understood, can't be refuted.
Happy persuading!