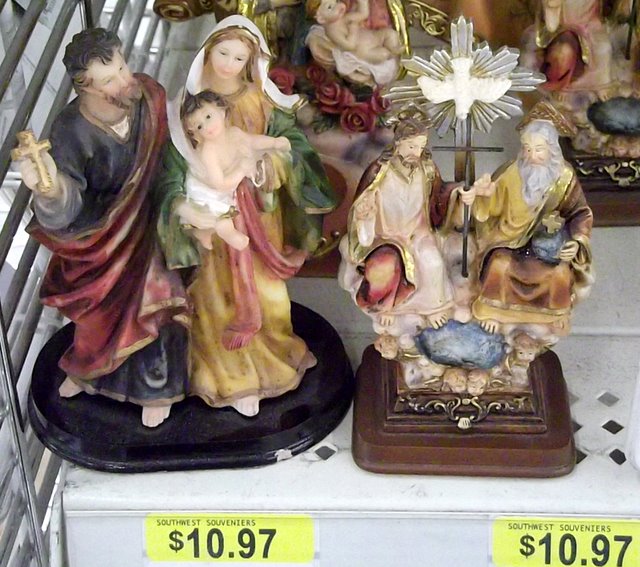 Wasn't expecting to find the Trinity on my late-night Walmart run!
Actually, a pair of "trinities", with co-equal prices.
Decorating the mantle or end-table with religious statues has never been more affordable.
I know you're intrigued by these low, low prices. If you live in Tucson, Arizona, you might be able to get the last ones.
I don't know what the deal is with Jesus' knee and calf. Does anybody out there get it? (click picture for close-up)
Did he take a bazooka hit, or what?
Or maybe he's just karate-kneed Satan bloody?
Or perhaps he jumped on a live grenade, saving not only the other 2/3 of the Trinity, but the little foot-rest cherubs as well.