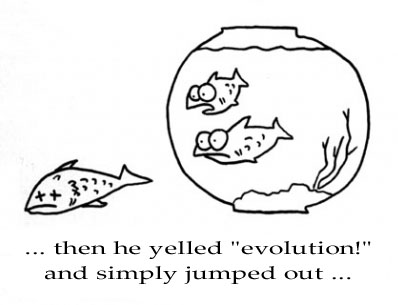 Last time I talked about Dallas Willard. This time, another great Christian thinker, who I discovered some time around 1998, and am still wrestling with today.
Samuel Clarke (1675-1729) was one of the all-time great philosophical theologians. He was a greatly respected Anglican minister, and probably would have become archbishop of Canterbury if he hadn't published on the Trinity. He was a younger friend of the famous scientist Isaac Newton, and became the main expositor of Newton's science and the metaphysics and theology underlying it. He was also a wily metaphysician and an impressively learned scholar, capable of wielding a thousand textual facts to mount an argument.
In 1705 Clarke became famous for his still studied classic, A Demonstration of the Being and Attributes of God. This is a big, developed presentation of a cosmological argument for the existence of exactly one "necessary" and moreover perfect being. In my view, it is not entirely successful, but it is impressive, and the most developed cosmological argument ever.
For whatever reasons, though probably in part, his interactions with his friends Newton and William Whiston, Clarke plunged into the Bible and patristics, and came up with finely honed views on the Trinity, along the lines of the early (c. 150-350) "fathers."  This he published in his Scripture Doctrine of the Trinity, the first edition of which was in 1712. This is his other, neglected, lost classic. It created quite a stir in early 18th c. England. Clarke narrowly avoided losing his job over the controversy. But here I'll stick to its effect on my thinking.
In the first 35 pages, Clarke lays out some 441 passages in the NT, in which the Father either "is stiled the one or only God" (1), or "wherein he is stiled 'God' absolutely, by way of eminence and supremacy" (6), or "wherein he is stiled 'God' with some peculiar high titles, epithets, or attributes; which… are (generally, if not) always by way of supreme eminence, ascribed to the person of the Father only" (24). (In this post I've modernized Clarke's words, omitting his early 18th c. use of italics and capitalization.)
After examining all passages concerning the Son and Spirit, and how they related to the Father, as well as all mentions of Father, Son, and Spirit together, Clarke gets theological. There's a lot I could say about this, but in brief,
There is one supreme cause… of all things [i.e. the Father]; one simple, uncompounded, undivided, intelligent agent, or person; who is the alone author of all being, and the fountain of all power. (122)
And, appealing to some 45 NT texts, he asserts that
The Father alone, is, absolutely speaking, the God of the universe; the God of Abraham, Isaac and Jacob; the God of Israel; of Moses, of the Prophets and Apostles; and the God and Father of our Lord Jesus Christ.
He defends all these claims by quoting (in the original language, then translating) numerous church fathers, especially Athanasius, Novation, Origen, Justin, and Tertullian. In short, he believes in 3 divine persons, but only one, the Father is autotheos – divine through or because of himself. This one, is the one God of whom the OT speaks, i.e. Yahweh. In a most manly fashion, without yielding an inch, and yet without ungodly nastiness, he defends these ideas against all comers – people I would call mysterians, tritheists (aka Social Trinitarians), modalists, "Latin" trinitarians, and humanitarian unitarians ("Socinians") – who, interestingly, he takes to be basically modalists. He does this in nine thick follow up pieces, responses to those few of his many critics Clarke thought worthy of an answer.
This is all a lot to digest. But the main effect all this had on me was to drive me back to the New Testament, to see if what Clarke says about it is true. I found that all the New Testament authors very clearly distinguish between God, a.k.a. the Father, and Jesus. With a few exceptions, "God" refers to the Father, and generally in Paul, "the Lord" is Jesus. (This last can be confusing to us.) But what could hardly be clearer is that Father and Son there are different selves. Clarke also shows that for just about any favorite proof text supposedly showing that Jesus "is God," in the immediate context, we find that the author seems to assume them to be two.
Now the standard answer to Clarke's point that Father and Son are different selves is this: Sure, they are two persons, but that's compatible with their being one God. But Clarke explodes this defense numerous times. A "god" in the Bible is always a self – not a substance, nature, or whatnot. Thus, if Father and Son were the same god, they'd also be the same self, which Clarke would explain, is unacceptable modalism, and just makes nonsense of the New Testament. Just to take one point, the Son can't be the same person he mediates for – if he's the mediator between God and man (which the NT says he is), then that precludes his being the same self as God.Further, if you think that "sharing a substance" (whatever that amounts to) makes them one god, you need to say why it is that two gods couldn't share one substance – and Clarke bets that you can't show this. Keep in mind that he agrees with the claim of Nicea (325) that Father and Son are homoousios – but he argues that we should accept just the original meaning, which is, essentially, that the two are similar, i.e. both divine. Indeed, that very document plainly assumes them to differ, and so to not be numerically identical. (So, not one self, and not one god – for in either case, they would have to be numerically identical.)
Is this "Arianism"? No. For Clarke, Son and Spirit are uncreated and eternally dependent on God.
Is it Social Trinitarianism? No. It has a number of similarities to it, but the one God isn't any group, but rather the Father. It was Clarke who cured me of "social" Trinity confusions.
Is it monotheism? Clarke argues that it is. Still, it is not obvious that it is. This is a tortured question, and I'm going to dodge it here – I'll just say that he and his interlocutors had quite an argument about this.
Is this theory orthodox (i.e. consistent with the creeds, or at least, the creeds which truly summarize the Bible)? Clarke thinks so, and enlists a large number of ancient catholic theologians on his side, such as the great Origen. This too is a tortured question – I'll only say that it depends on just what traditions you take as normative.
Is it trinitarianism? I would say not, although Clarke urges that this is the best and only biblical way to understand the mainstream catholic tradition on God, Jesus, and the Holy Spirit. It isn't trinitarian because the Trinity is not the one God, or any sort of god at all. Rather, the one god is (numerically identical to) the Father, and this is the characteristic, defining thesis of unitarianism, be it ancient, early modern, or present day. So, while Clarke has no intention of being "anti-trinitarian," and while he has no love at all of Socinus and later unitarians, he is in fact one of the most important unitarian Christian thinkers of all time. I call Clarke a subordinationist unitarian, because for him the Son and Spirit are divine but ontologically subordinate to, eternally dependent for their existence and perfections on the Father. They are not, that is, absolutely co-equal, and that is another reason why, arguably, Clarke is not a trinitarian. Of course, for these same reasons, neither are all the other ancient "fathers" mentioned in this post!
Most importantly, is his the best reading of the Bible, and is it true? In my view, not quite – more on that in future posts.
But his key points are true, and are the key to a non-confused reading of the Bible. The one God of both testaments is none other than (i.e. same self, same god, same being as) the Father. And this Father is supposed to be someone other than Jesus. You can take that to the bank.
The price is that you must reject any theory inconsistent with those two points. But any Trinity theory which is self-consistent is not compatible with them. In the end, it is the Bible vs. catholic tradition. For me, the Bible had to win. So, reading Clarke led me to see the unitarianism (again, just the thesis that the Father is one and the same as the one God) in the Bible, and this  made me a unitarian, though I had no desire to be one, and many reasons to not want either that label or that belief. Without going into details, I've had some painful life experiences with cranks and conspiracy theorists, and I have no desire whatever to become one, or even to be thought one. That unitarianism is, at least post 4th c. , a minority report is a strike against it, in my view, a barrier it must overcome.
I was fully aware that my evangelical brethren would consider me a traitor and a non-Christian. I knew I'd be accused of arrogance, of thinking I was smarter than so many Great Christians, while in fact being about as smart as that goldfish in the picture above.
I get a sick feeling reading the ancient "fathers" viciously verbally attacking the so-called "Arians" in furious contempt, accusing them of blasphemy, assaulting Jesus, being sub-human, being closet Jews, and so on. (Not because I'm an Arian, although they are unitarians too – another species of subordinationists.) These words are, to be blunt, a disgrace and an offense against the Lord they claimed to be defending; it's not to strong to say that many of them hated their subordinationist opponents. This is all about theories, mind you – well, about that plus politics – those "fathers" I'm referring to were catholic Bishops desperate to maintain control over their churches, and to enlist the Empire to help them smash their rivals.
Today, while the rhetoric is somewhat less brutal, many Christian thinkers are quite proud of their various Trinity theories, and many hold "the" Trinity doctrine to be the pride of Christianity, its shining jewel and most distinctive and central thesis. And many react harshly to those who would, as it were, show their theories to be theories, and multiple (and mutually incompatible). That is really what most of my published work has been so far, and I've been less than clear about my own views. (This because those views were (1) not strictly relevant to the task at hand and (2) still in the process of being formed, and (3) honestly, I was not eager to start taking fire, as it were. Call this last prudence or cowardice – you be the judge.)
But I have decided in recent months that to be ashamed of these truths would be disloyalty to Jesus, whose disciple I endeavor to be. He too taught that the one God, who is both his God and my God, was the one he called "Father." (John 17:3, 20:17) So did Paul, John, and Peter. So, kick me in the shins and call me a heretic, but I know to whom I must answer. For the record, no, I don't think I'm smarter than everyone else, and yes, I admit that it's possible that I'm mistaken. And no, I'm not a "rationalist." It is the texts which drive me to unitarianism.
Are there difficult texts for this view? A few, yes. But far fewer than for the common evangelical view that Jesus is numerically the same as God (and, of course, also: he's someone else). This view makes every NT book self-contradictory.
While Clarke convinced me that the one God is the Father, I wasn't sure that I was a subordinationist unitarian, as described above. There are another class of Christian unitarians, what I call "humanitarian" unitarians. That's where I find myself. More on that next time.