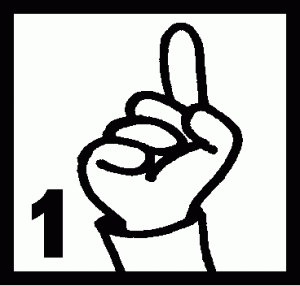 At the blog The Time Has Been Shortened, interviews with Dr. Nathan MacDonald and Dr. Michael S. Heiser.
I read most of MacDonald's Deuteronomy and the Meaning of 'Monotheism'. I found it helpful, but had some fundamental disagreements with it. Those another time.
The two have very different views of the OT & the issue of monotheism. To oversimplfy, MacDonald thinks that for a long time, Jews were polytheistic, then they became monotheists of a sort and changed older polytheistic OT texts to fit their new views. In contrast, Heiser thinks that all along they believed YHWH to be unique, although many could be called "elohim." This is a very interesting disagreement, but  I won't join the fray here.
Just a couple of comments.
Yes, monotheism is the belief that there there exists exactly one god. This sounds silly to say, but this has been denied repeatedly as of late.
Contra MacDonald's first answer in the interview, the only real unclarity in this is what counts as a god, i.e. the concept of godhood.
The important issue here is the idea of monotheism, not the word "monotheism." Yes, it is a fairly recent term, but I would argue, a helpful one – at least, once we make clear what is meant by the term "god."
Heiser says, 
I don't care for the modern definition as someone who accepts the Judeo-Christian canon.
Eh… how would accepting the authority of the Bible tell you that "monotheism" is or is not a helpful term? What matters, I think, would be theoretical considerations like classification and explanation. The question is: can the term earn its keep?
Heiser again,
The biblical writers used the term elohim to refer to half a dozen figures or entities in the unseen spiritual world (Yahweh, the elohim of Yahweh's council, "demons" [Deut 32:17], the disembodied human dead [1 Sam 28:13], and angels [at least I'd argue for that on the basis of the plural verb in Gen 35:7 and its referent point]). The fact that they do that should tell us loudly and clearly that that they did not associate the term elohim with a specific set of attributes.
Oh, to the contrary – attributes implied would be: selfhood, being normally invisible, being powerful, being interested in what various humans are doing. What he means to say, is that "god" for the ancient Hebrews was not a kind-term, not assumed to refer to whatever has some metaphysical essence. That is correct, and I think the point applies far beyond ancient Hebrews and the term elohim.
We do that reflexively as moderns—we use "g-o-d" thinking of the singular being we know as the God of the Bible.
No, this is a different point than the previous, but again, he's right. The point could be put thusly: we use "God" as a name or title for the God of Abraham (etc.).
Elohim is what I like to call a "place of residence" term. It doesn't tell me what a thing is in terms of attributes; it tells me the proper domain of a thing. All elohim are members of the unseen spiritual world, their place of residence.
I don't think that's part of the meaning of "god," but rather an image or assumption that may accompany it… But again, by his own words, it does imply that the bearer has certain attributes – what he means to say is that it doesn't attribute any essence to the bearer, or assume that any being to whom the term applies has an certain essence (roughly, defining features).
He does believe monotheism, and that monotheism is assumed in all parts of the Bible. It's just that they would deny that there was only one elohim, even while holding that one of those elohim was unique.