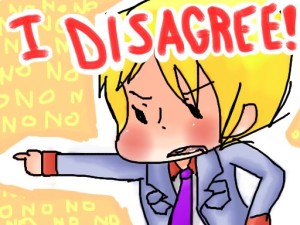 Just got back from Killeen Chair Conference on Religious Disagreement. Kudos to Tomás Bogardus (soon to be of the University of St. Thomas in Minnesota) and St. Norbert College for a great conference.
This has been a hot topic in epistemology. Put in the most simple terms: if I think P is true, and then find out that someone at least as  intelligent and informed as me thinks P is false, must I then withhold about P (neither believe that it is true, nor believe that it is false)? My answer is: not necessarily.  See here for some seminal papers; readers of this blog will probably be most interested in the last two pieces – by eminent Christian philosophers van Inwagen and Plantinga. I agree with the thrust of both, although philosophers agree now that more should be said.
To those who want to delve into the epistemology, I'll just opinionate that I think Michael Bergman is on the right track. Also, see important recent and forthcoming work by Nathan King (religious disagreement) and Thomas Kelly (disagreement in general). Another important player, who I also think is generally on track, is my former classmate Jennifer Lackey (disagreement in general).
Young Christian philosopher Andrew Moon also gave a good paper at the conference. Happily, he recently gave a twenty-minute, popular-audience-level talk on the epistemology of religious disagreement as a part of my department's Young Philosophers  Lecture Series. Check it out!