Closing statements:
Finnegan: 1:48:43- 1:52:12 Only one Yahweh. Jesus does things God says he can't do, e.g. die. Jesus affirms Shema. In John 10, Jesus uses a concept of "representational deity" – i.e. calling a being who isn't God "God" because of some likeness to God in some respect(s). Trinity is confusing, post-biblical. But it is a solution to a non-existent problem, namely, of their being two Gods. But I don't have that problem, so don't need the solution.
Bosserman: 1:52:13 – 1:58 Jesus is my God. With all love, I must say that this is more than an intellectual matter. Repentance is necessary. So just as Jesus rebuked the Samaritan woman ("You worship what you do not know.") Unitarianism makes man the focus instead of God; it is "a man-made religion." As the serpent tempted Eve to put herself over and be the measure of God, so unitarians disregard God's word and critique God rather than believe as he says. And as the serpent says they can "be like God" so unitarians "blur the line" between creator and creature, and make God dependent on his creation. This is "exactly" what the serpent promised Eve. And as the serpent questioned God's threat of death, unitarians arbitrarily exempt one son of Adam [Jesus] from need of atonement, and they think that God arbitrarily ("by fiat") forgave Jesus [for Adam's sin?]. So the serpent was right about this one man. I'm not being rude, I have to call out your unwillingness to submit to God until he fits your box. (Offers prayer that the sinners present, the unitarians, would be given grace to submit to God's word, the veils removed from their eyes. )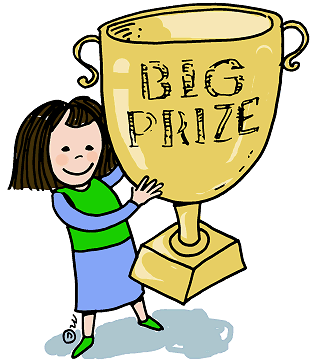 My final comments: Both debaters behaved pretty well, and spoke reasonably clearly. Bosserman decides to preach and posture rather than argue; his closing statement adds nothing to the debate, other than highlighting his central reliance on a 16th c. doctrine of atonement, on which God can't forgive, as it would be wrong or unjust, unless he exercises his wrath upon someone, and on which some strong (Augustinian? Calvinist?) doctrine of original sin is supposed. But as probably his opponents don't accept that, he should have argued independently of such theories. To his credit, even though his views entail that his opponent deserves to go to hell for believing unintarian Christian theology (and so arrogantly rejecting what God says about himself), he tries very hard to avoid rudeness and highhanded condescension.
Finnegan would have done better to spend more time reviewing his positive arguments, and reminding the audience why Bosserman did not successfully refute or rebut them.
All in all, I think Finnegan won the debate, and not by a little. He argued that by biblical criteria which Bosserman accepts, Jesus can't be God himself, i.e. the one true God. Because he stuck to plain reasoning and sources Bosserman is committed to, he did not beg the question. In the end, Bosserman could only fall back on mystery and his own alleged intellectual humility. But it's no good to say "Well I just humbly follow the Book" when the very issue at hand is how best to understand the Book. He could not make stick his charge that unitarians are arrogant, unrepentant, or over-confident of their intellectual powers, and Finnegan's manner, his plain-spoken arguments, and his obvious focus on scripture made all those accusations ring hollow. I think at least one claim was ill-considered and a few arguments unclear, but he had enough compelling arguments to win this debate.