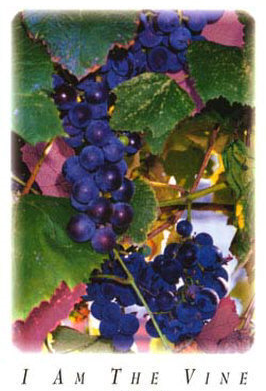 Is that you, Lord? (image credit)

A Letter of Resolution concerning the Doctrines of the Trinity and the Incarnation
is an anonymous tract, published in 1693 as the lead-off tract
in this famous collection
(the successor
to this one
). Although it is anonymous, I'm fairly sure that it's by Anglican minister
Stephen Nye (d. 1719)
, author of the most important tracts in both volumes, which are unitarian salvos in a fascinating controversy about the doctrines of the Trinity and Incarnation that raged in London, circa 1689-1698.
Nye has a
lot
to say on these subjects, and important part of which is his view that Mysterian defenses of apparently contradictory Christian doctrines are unreasonable. One objection he urges is that they would prove to much – that is, if these defenses of the Trinity (etc.) work, they'd also work for the most ungrounded dogmas. Hence, they don't work as advertised. My question for you all:
What, if anything, is wrong with the following passage
, in which Nye lampoons Mysterian defenses? How might
Anderson
, for instance, reply?
I am resolved to keep close to clear and express revelation: therefore our savior himself having said expressly, that he is… the true vine, John 15:1, I maintain that as it was certain by sense [perception] to those who conversed with him, that he was a true and very man, so it is certain by revelation that he was also a true and very vine.

That any person should be a true man and yet a true vine, is indeed an incomprehensible mystery; but Almighty God has a right to require of us, to believe on his Word, what we cannot comprehend or understand. He has already posed us with diverse mysteries and (seeming) contradictions, in visible and ordinary objects, both of sense and reason, thereby to prepare and dispose us, to receive with a humble faith, what he should reveal in his Word. That the Lord Christ is a true man, and at the same time a true and very vine, is a point of pure and mere revelation; and no way knowable by sense or reason. Therefore as to his viney nature we ought to acquiese in revelation, without further scruple or inquiry. The revelation concerning it, is so clear… "I am… the true vine", that to quarrel with this doctrine, is to give the lie to God, and prefer our knowledge before his.

What is the union of the soul with the body? How do the parts of matter hold together? Are bodies made up of divisible parts, or of indivisible? If we cannot answer… these and such like questions, without involving ourselves in great difficulties, and even in contradictions, why do we admire [wonder] that there may be some (seeming) contradictions, in our Lord Christ's being both a man and a vine? Do we better comprehend, how God possesses eternal life all at once; or how he is whole and all present to every… point of space, than we apprehend, how the Lord Christ may be both a man and a vine? Who can comprehend infinite wisdom, infinite justice…? But if we do not comprehend those attributes, why do we pretend to comprehend the extent of infinite power, or to say of it, "You shall come here and no further; you can make a man or a vine, but you can't make a human vine, or a viney man"?

How many have been as confident, that the very notion of a spirit implies a contradiction… as any anti-scripturist and idolator of reason can be, that it's a contradiction… that a man should be a true vine, and a vine a true man? This should make us cautious and modest; it should serve to instruct us, that it's easy for us to mistake our own shallowness and errors, for impossibilities and contradictions to true reason.

(Letter, pp. 4-5, shortened and modernized, with bold added)
Next time: Nye's and Dale's comments on this vine-man analogy, and Dale's on his schminger story.