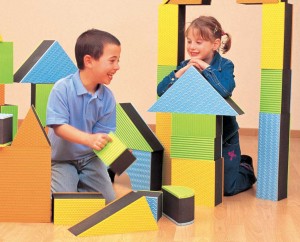 "And the best thing is, we can take these blocks apart!"
In the last post, I introduced the 'generic view' of the trinity, namely the claim that Divinity (that which makes the divine persons God/divine) is shared equally by all three persons and so does not belong to any one divine person more than another. In this post, I would like to highlight some of the issues faced by a generic view.
My point of departure is modern day criticism of the generic view such as that of Colin Gunton and John Zizioulas (to name just a few). These authors are not, in my opinion, the most philosophically astute critics, but nevertheless, they do highlight some of the issues relevant for the generic view.