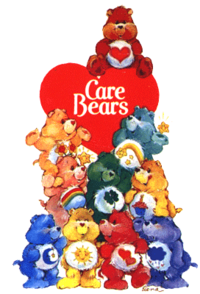 First, I suggest we stick with "SER-ber-us" because pronouncing it "Ker-ber-us" fills some people's  heads with images like these. And we can all agree, that is not a good thing. 🙂
Last time, I mentioned Bill Craig's recent public assertion of his Cerberus analogy for the Trinity. Here's a remix by an Islamic apologist, with snickering commentary by Reformed Christian apologist James White.
I take it White is not a "social" theorist like Craig, but rather a negative mysterian (refusing to assign much intelligible content to the doctrine) – like those Dallas Theological Seminary folks. In that video linked above, he just asserts that Craig doesn't know what he's talking about.
This (that he's a negative mysterian) in confirmed by this follow up video.  (Or at his blog.) In the name of just sticking with what the Bible says, he just repeats traditional catholic creedal formulas, and tells us that Craig's choice of analogy strikes him as odd.
Well, it shouldn't be a surprise, first of all. Craig's book came out in 2003, and he's been criticized in print in 2006 by a well known Christian philosopher, Daniel Howard-Snyder, in the journal Philosophia Christi. And there's this.
White's diagnosis is that Craig's problem is that "philosophy is the final authority"… :-/ This is the sort of thing you hear from people who don't realize how much in the grip of various theories they are. (Often patristic-vintage, in this context.)
Then he alleges that Craig doesn't promote "full throated Christianity". This is a cheap shot. Craig knows how to argue, and so in a mixed religious setting, of course he argues from premises shared in common between Christians and non-Christians, focusing on what may be argued from common grounds. Perhaps there's a dispute lurking here about "presuppositionalist" approaches to apologetics…
White: Maybe his problem is that he's not a Calvinist.
Sigh.
8:62 – He finally comes around to analogies. All bad. This is indeed a patristic theory; I find this in Augustine. How about this one: God is our heavenly Father. I say, that one fits.
But that's not an analogy for the Trinity.
Right. But it shows that in the Bible God is not so unique that he can't be compared with any created thing. He can. Another example: we're made in his image. Resemblance is symmetrical; if I resemble him, it follows that he resembles me. Indeed, this is how nearly all Christian think about God – as a non-physical self.
These ancient "fathers" were under the strong influence of trendy platonic philosophy; and so like many platonists, they wanted to say that the divine being is ineffable – beyond any human concept. But Christians should reject this. Indeed, I don't think they consistently held to that claim. We should be aware that an old theory is still a theory; back to the sources – that is the only test.
If your theory is such that it can't be understood, maybe this is because you're dealing with super-transcendent reality. But you need to rule out that your theory is just confused! In my view, defenders of Trinity theories must show that their theory is the best overall explanation of the texts; it won't do to try to deduce it from those texts (it doesn't clearly follow). And to meet this burden, they need to compare it with the best rivals…
Back to White: he gives us an analogy not of the Trinity, but of the revelation thereof. Basically, now we know more about God than we used to. So the Trinity must be consistent with the OT.
13:50 Asserts that at the very least, Craig must SEVERELY qualify any analogy he might give – basically, taking back with one hand what he offers with the other. To my ears, this is Augustine talking again.
If you make no clear assertion, you can't be refuted; this is the payoff of negative mysterianism about the Trinity, or about any religious doctrine. Works like a charm. And if anyone has an understandable take on the matter, you can't let it stand – you must say they just don't know what they're talking about.
My hat off to Craig for his attempt to give intelligible and well-motivated content to the catholic formulas. I think he's mistaken about what the Bible says, and I don't think his theory does what it is supposed to do, but I salute him for trying hard to make it all fit together, knowing that folks like White will sneer at the attempt and insinuate that he's not much of a theologian. This is simple truth-seeking, though, and responsible use of the abilities God has given us: daring to say something which is in principle refutable. So long as we're open to refutation, this is how we all get out there, make our mistakes, and learn. In this respect (and others) he's serving as a good example to us.
Related posts: