If God exists necessarily, and this not because of anything else (e.g. there's some other necessary being which necessarily causes God to exist too), then what explains this? Our friend the Maverick Philosopher urges that the only explanation is that God's essence just is God's existence.
I disagree. I now try again to start with God's existence, and a few essential divine attributes which should not be controversial, and not much else, and show why given these it is impossible that God doesn't exist. As before, I will help myself to talk of "possible worlds" – although in all seriousness, I don't believe there are such things. (Many philosophers do, of course, but there's significant disagreement about what sorts of things they are.)
Warm up: We're assuming that God exists in this the actual world. But does he also exist in all possible worlds?
Preliminary point: if God exists, he exists at all times. He can't come into existence or go out of existence. For the argument that he can't go out of existence, see here. God also can't come into to existence, because for any being/entity that comes into existence, there is some cause for this. But there is no possible being which is metaphysically (or logically) prior to God, so as to be the cause of God's existence. God is defined as ultimate; nothing is "before" him. Also, God is defined as existing a se, as existing "through himself" or independently and not because of any other being. So, for more than one reason, it is impossible that God's existence has a cause. And so, it's impossible that God comes to exist. If God exists at any time in any possible world, he exists at all times in that world. If you "look" at any "possible world" either God's in it at all times, or at no time.
Now consider any  other, non-actual world. If God exists in any such world, so be it. But could he fail to exist in that world? No – it turns out this implies a contradiction. How? Here's my new argument:
God exists in a.   (Premise: a = the actual world, the possible world which also is actual)

God's essence implies aseity. (Premise)

For any possible world and any possible sort of inhabitant of that world, there is an explanation why that world does or doesn't contain that sort inhabitant. (Premise)

Assume that God doesn't exist in some arbitrary non-actual world w. (Assumption for reductio)

There is some explanation for why God doesn't exist in w. (2,3)

This explanation doesn't have only to do with God. (1)

This explanation must appeal to at least one other being with the power to prevent the existence of God in w.  (5-6)

There is no possible being and no possible group of beings able to prevent the existence of a being whose essence implies aseity. (Premise)

There is no explanation for why God doesn't exist in w. (1, 8)

God does exist in w. (4, 5, 9)

God exists in all possible worlds. (1, 4-10)
Some comments on the argument:
I think a theist must grant 1 & 2.
3 is what you could call a fairly weak "principle of sufficient reason." This seems true to me. e.g. Why doesn't my fourth child exist? Because my wife and I took certain medical steps after child three. Why are there no elf turds in this world? Because there are no elves in this world. Still, such principles have a way of being refuted by counterexamples, and to me, this is the most worrisome premise. I might be able to re-tool the argument to work without it, but I'll save that to another (possible) post.
About 6, see below.
I think 8 is self-evident.
How does 11 follow? If God exists in the actual world (1), and the reasoning of 4-10 applies to any other possible world, then it does follow that God is in all of them.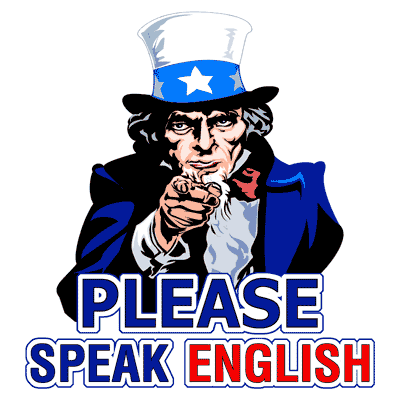 Here's the argument again without numbers or possible worlds talk:
Assume that God, who essentially exists a se, exists. Is it metaphysically possible that he doesn't exist? No. If he were to not exist, there's be some explanation of this. But there couldn't be. It couldn't appeal to some contradiction in God's essence, as we know there isn't any – he exists, and no thing whose existence implies a contradiction exists. Nor could such an explanation appeal to God's non-essential properties; non-existent beings don't have any properties, much less any non-essential ones. So, were it to be that there were no God, the explanation would be that some other being(s) prevented God from existing (in that non-actual situation). But it is nonsense to suppose that some being(s) manages to prevent the existence of a being which is essentially a se! That is to say that whether or not this essentially independent being exists depends on him (or them). This is like asking, "What if some essentially immaterial being were to be a material being?" Also, consider that God is supposed to be the ultimate reality, such that no other being is metaphysically "prior to" him. But a being or beings which allowed him to exist would have to be prior to him. Thus, if God exists, God exists "necessarily" – no matter what. That is, if God exists, it is not a genuine possibility that God fails to exist.
Is this a sound argument?
Related posts: