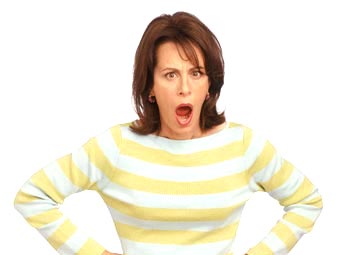 This is the start of a series where I give some unsolicited advice
based on things that make me want to throw the book across the room when I'm reading recent theologians. I'll avoid naming names, but will sometimes use actual quotes. I offer it in love, though I admit I'm pretty cranky about it all. If you're a philosopher or theologian, these are
a series of "don'ts"
– things to avoid. If you are a reader of theology or philosophical theology, these are some things to watch out for. If you detect a high density of them in what you're reading, you may well be wasting your time in that book.
Memo my theologian friends: please, stop saying "grounded".
Examples:
The doctrine of the Trinity is thoroughly grounded in the Bible.
The unity of the persons is grounded in their perichoresis.
All of systematic theology is grounded in the doctrine of the Trinity.
The threeness of God is grounded in salvation history.
Why? Because you are faking it when you say things like this, and everyone who paid attention in maybe two college classes in philosophy knows it. Let me explain. When you say "X is grounded in Y", at most, all you mean is that Y is some sort of basis for X. Sometimes, I think theologians simply mean that X and Y have something important to do with each other. But more commonly, I think they mean that from Y, that is, assuming Y, one may infer X. Y provides us with a good reason to believe X.
Well, dandy. If this is what you mean, then kindly show us how this works. "Grounding" is just a metaphor – it's as if Y is literally underneath X, holding it up. This metaphor needs to be converted to the hard currency of literal, rational discourse. Some options:
X can be deduced from Y. (It's impossible for Y to be true while X is false; it would be inconsistent to affirm Y but not X.)
Assuming Y (and usually, some other background assumptions), X is highly probable, X is more probable than not, X is to be expected, X is likely to be true, etc.
The best explanation of Y is X.
Do you have any respect for your reader? If so, provide her with a reason to believe X. Show her how, assuming Y, she can infer X. Give her a reason she can understand, and thus be moved by. Don't just assert that "X is grounded in Y". What – is she supposed to just take your word for it, because you're a PhD and she (probably) isn't? You big faker. Are you just lazy? Or are you afraid that she'll call your bluff once she understands what you're saying? That's just a risk inherent in speaking (writing) clearly.
Naughty kids can be grounded. Electrical appliances can be grounded. Broken airplanes can be grounded. But doctrines or facts – they can be explained, expressed, asserted, and argued for – but discard this vague "grounding" talk, please.
The same goes for "rooted in" (only plants are rooted in things) and "built on" (structures are built on foundations). Don't talk about doctrines like you're transplanting seedlings or stacking bricks. Tell us how, if doctrine 1 is true, that gives us a reason to think that doctrine 2 is true.
Related posts: