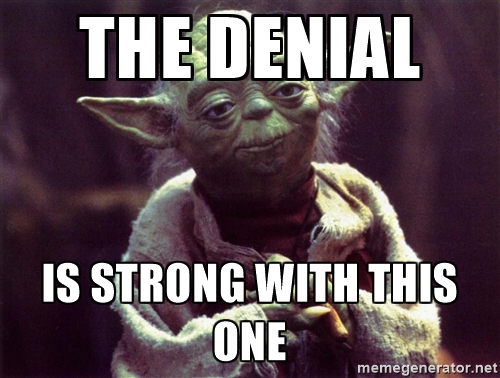 One's theology can lead one to deny obvious facts about the New Testament. A case in point is Reformed blogger Steve Hays. From a recent exchange of ours,
5. In response to my statement that in NT usage, the extension of "God" is indefinite in reference to the Trinity or any particular person of the Godhead unless the context uses "God" with a more specific extension, to distinguish one divine referent from another divine referent, Tuggy says I deny that the NT authors successful refer to the Triune God or to any of the three in many cases. But he doesn't bother to explain how he derives that conclusion from my statement. 
If "God" is systematically ambiguous between: the Trinity, the Father, the Son, and the Spirit, then user of "God" would (normally) fail to unambiguously refer to any of those. If Steve has, say, three kids, and I go around talking about "Steve's kid" – where nothing about the context fixes the referent as one of them – I fail to refer to either Huey, Duey, or Louie, or even to the group of them.
Likewise, NT authors can refer to the Trinity without using "God" or some technical designation for the Triune God. 
No NT term was then understood to mean the tripersonal God. This is just a fact about the terminology of that era. But what Mr. Hayes says here is trivially true if by "Trinity" here he just means this group: Father, Son, Spirit. The NT writers of course refer to each of these using various terms. What they do not do, is refer to all three together as a single being. They have no singular referring term for the triune god. By the time of Augustine, catholics have acquired such a term: "Trinity."  (Earlier, c. 180-370,  this was used only as a plural referring term, for God, his Son, and his Spirit/spirit.)
He says you can be a Trinitarian and think for some strange reason that when the NT says "God" it almost always means the Father and never refers to the three of them all together as the one God, but that's surprising given Trinitarianism. 
Yes! Which is why Hayes merrily denies the facts of NT God-term usage.
Why does Tuggy imagine that if Trinitarianism is true, we'd expect the NT to refer to the three of them all together as the one God? He gives no argument for that contention. 
This point doesn't need arguing. If anyone believes in a tripersonal god, it would be shocking if they had no standard term to refer to that god.
What does he even mean? Does he mean that if Trinitarianism is true, the NT should have a technical term…
Any term, of any kind, "technical" or not – which was then understood to refer to Father, Son, and Spirit as being one god.
7. Tuggy quoted a lengthy statement by Murray J. Harris. By citing a scholar's opinion is not an argument. The conclusion is only as good as the supporting evidence.
Let the readers judge. An ill-tempered blogger vs. a couple of leading trinitarian scholars – Harris and Rahner. For now, I'm happy to appeal to excerpt and hostile (to my theology) witnesses.There is no fallacy in so doing.
The evidence is
strong
though. Sample: writers
swapping out "God" with "the Father" for purely stylistic reasons
. eg.
John 1:18
,
John 6:45-6
,
Acts 2:33
,
1 John 3:1
,
2 John 1:9
. This only works in a non-confusing way when "God" normally means the Father.
Mr. Hays probably hasn't considered this; he's just reasoning backwards from what his theory requires. This is how bad apologetics works.
… a unitarian thinks "God" refers more often to the Father than a Trinitarian like me. So we don't even agree on the percentages.
 The difference between Harris and me, is probably something like 4- 5 passages (where he thinks theos refers to Jesus but I think it refers to the Father) – out of many hundreds of passages. Not a significant % difference, no.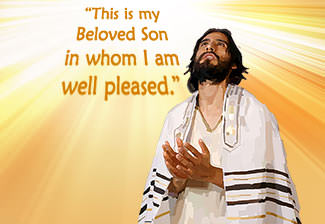 …if you have a "father" and a "son," where only one is divine while the other is human, then absolute comparative usage is deceptive. A human son isn't a son to God in the same sense that he's a son to a human father. There's a fundamental and radical disparity.
     This is why, even though NT writers use sonship language for Christians, they do so in a guarded fashion, unlike their use of sonship language in reference to Jesus. In Paul, it's plural and adoptive in relation to Christians. And John reserves the filial designation exclusively for Jesus.
I agree that Jesus is "the" Son – a Son in a sense in which a Christian is not. But it is just special pleading to suggest that NT writers would be "deceptive" unless they meant Jesus to be divine. They shout uniformly that he's the unique Messiah, which seems to be synonymous with "the Son of God" – see Matthew 26:63, Luke 4:41, Matthew 16:16, John 11:27, John 20:31. And yet, he is also a man. Again, it is catholic tradition ("He's not 'true Son' unless he's divine!") vs. the NT. And the "sola scriptura" guy takes the catholic side.

Related posts: