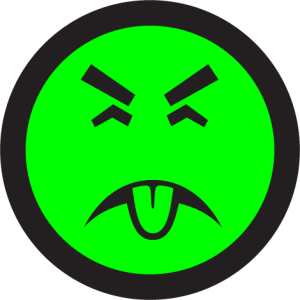 A poor exchange. Read it first – then my comments.
Where do I start?
The unitarian behaves poorly. Pretending to ask questions, he instead puts forward objections. This is disrespectful. And it makes the compliments at the start seem disingenuous, which is obnoxious.
But Bill serves it back, by sarcastically labeling the thing "Muslim objections…" Cute.
Are these objections "simple-minded"? No, not really. What they are, are objections to Jesus being the same self as, and so identical to God.  They are objections from the indiscernibility of identicals. And they do apply to one-self understandings of the Trinity.
But the unitarian, not having done his homework, lobs them at Craig, to whom they do not apply. 'Cause Craig thinks that God is not a self, and so neither Jesus nor any other self  can be identical to God, in his view.
In this belief, Craig is at odds with many (most?) evangelicals, who think that Jesus is God himself. But he's not going to let on about this major division in the camp. He's just going to bat away the objections, assuming his own unique brand of "social" Trinity theory. Being an excellent batter, he generally connects.
In the end he lectures the unitarian that he doesn't understand "the doctrines of the Trinity" and Incarnation, by which he means, his own rational reconstructions as sketched in the chapters of his book with Moreland. This is a bit misleading. It's perfectly fair to defend your own theories, but it is not fair to pass them off as the mainstream views.
Still, Craig's book has been out since 2003. But did the smarty-pants objector read it, before taking pot shots at Craig? Nope. Did he even bother to surf over here to read all about Craig's "Trinity monotheism"? Nope. Boo.
To my unitarian friends: Craig is right – first, study up, thoroughly. Then try your hand at objecting. There are in fact many Trinity theories which try to explicate the orthodox formulas. An objection that is relevant against one often won't work against another. And philosophy is the only discipline that will give you the tools you need to argue with a thinker as (mentally) muscular as Bill.
To Dr. Craig: You ought to grant that this is a well-motivated minority report in Christianity, at least as much so as, say, Molinism. (It's been far more widely held than Molinism too, and for far longer.) So you should treat unitarians with at least the respect you give to your atheist opponents, not with contempt. Don't underestimate how much they've looked into the exegetical basis of the creeds; proof-texting them or giving the old Walter Martin style arguments will be futile, because they have systematic and usually well-motivated ways to read all the texts. See, e.g. this, out since 2000. Or there's the Clarke version, for a different sort of unitarianism. Honestly, you're underestimating how well motivated these views are.
People: don't make me use Mr. Yuck again! 😉
Related posts: