My reply is: let us consider this inconsistent triad. Just as a matter of logic, not all three can be true – at least one must be false. But which?
Jesus is God.
God is greater than any man.
Jesus is a man.
If you think 1 is a central teaching of the Bible, this puts you in a hard situation. You must deny either 2 or 3. Denying 3 is docetism. Denying 2 seems a radical revision of theology. Dr. Piper emphatically affirms 2 here, and I think is assuming 1. Then, he must deny 3.
Oddly enough, deny 3 is the most traditional, I mean the most catholic response. For the ancient/early medieval catholic tradition, Jesus is not a man, they hold, but is "man," is such that the term "man" is predicable of him. Why? Not because he's a man, a human self – that'd result in Nestorianism, since there is already the eternal Logos there – but rather because the Logos is mysteriously united with a body and a soul (which don't constitute a man).
But to me, 3 is an essential and explicit New Testament teaching. It's 1 vs. 2 then. 1 can't be true if it's read as an identity statement. Why? The indiscernibility of identicals, or to put it differently, the distinctness of differents. In the NT and on any unconfused theology, Jesus differs from God in various ways, and vice-versa. So if that's what 1 means, than anyone, on biblical grounds, should affirm 2 & 3 and deny 1.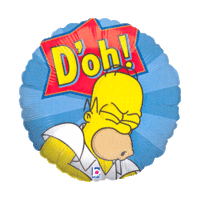 Does it help to argue like this?
Jesus as human is less great than God, but Jesus as divine is not less great than God.
Not if you're aiming to be self-consistent! What Jesus is "as human" he is. And what Jesus is "as divine" (assuming he's divine), he is. So then it follows from this statement that: Jesus is less great than God and it is not the case that Jesus is less great than God. D'oh! Contradiction.
What if 1 just means "Jesus is divine"? The resulting triad would not longer be obviously inconsistent. But what if we changed 2 likewise, so,
Jesus is divine.
Anyone who is divine is greater than any man.
Jesus is a man.
Here the triad is inconsistent again, but it's not clear that 2 is true. "Divine" is so flexible, in biblical thought; if saved humans are divinized, 2 is false.
Perhaps Dr. Piper means "mere man" in his tweet – i.e. a man who doesn't also have a divine nature. Well, that can't be what Job 33:22 means. But leaving that aside, what about this triad?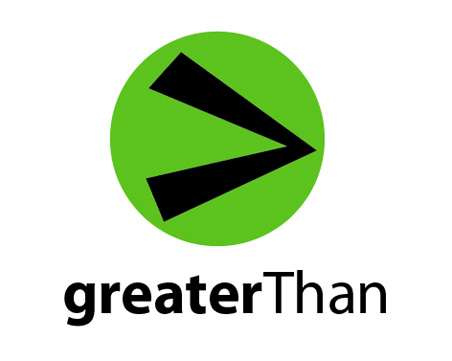 Jesus is God.
God is greater than any mere man.
Jesus is a mere man.
Here the triad is inconsistent, but I assume Dr. Piper would deny 3.
But compare this 2 with the first 2 above. Is either more obviously true than the other? I don't think so!
Consider a "mere man." Could such a being be omniscient? Maybe; at least, it's hard to see any contradiction in the idea of an omniscient man who lacks a divine nature. But could a "mere man" be essentially omniscient? It would seem not. As a mere man, it is possible that he be subject to some level of ignorance, as all of us are.
Of course any "mere man" is also a man. So about the more general concept of a man, could a man be essentially omniscient, so that it's not possible that there's some truth he doesn't know? It would seem not. Any man, as such, is possibly in an embodied human situation like yours and mine. And this puts limits on what we know. e.g. I have no idea what's happening in Tokyo right now. Jesus, clearly, was somewhat limited in knowledge too; that's why he asked people questions in order to find out what was going on, and of course on at least one occasion he directly asserted ignorance. So his case supports rather than refutes the claim that no human can be essentially omniscient.
Other supports for either the first or the last 2 above: God's essential properties of aseity, necessary existence, omnipotence, inability to be tempted.
Back to our first, obviously inconsistent triad. Why not just say it's a mystery? That it seems that all three can't be true, but… phooey on logic – I have faith and humility.
Well, no need to insult logic. The thing is that a Christian arguably has stronger grounds in scripture and reason to accept 2 and 3 than she does to accept 1. If this is so, then faith and humility do not demand affirming all three. The arguments in support of "Jesus is God" in the sense that "Jesus just is (is numerically identical with) God" are all sophistical. All are either invalid or are valid with a false premise. Only a gross overestimation of their power makes an appeal to mystery here seem non-foolish.
Did Jesus assert or imply or presuppose that he "had a divine nature," or do something which he couldn't have do unless he had a divine nature (and so was not a "mere man")? The catholic traditions say "yes" to all of these. I don't think any NT author would agree. But that's another argument for another time.
In sum, I agree wholeheartedly with Dr. Piper's tweet. And let's remember the testimony of that most special man, our Lord, the unique mediator between God and humans: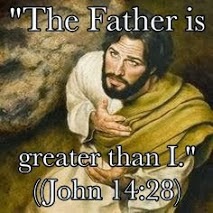 If you loved me, you would be glad that I am going to the Father, for the Father is greater than I. (John 14:28)
As a Jew, of course Jesus assumed, and didn't think it needed to be said that God is greater than all other people. And if you're wondering if Jesus is supposed to be an exception – well, divine providence saw to it that you would have enough information to not make that mistake. (Of course, not that everyone avails himself of it!)
Related posts: