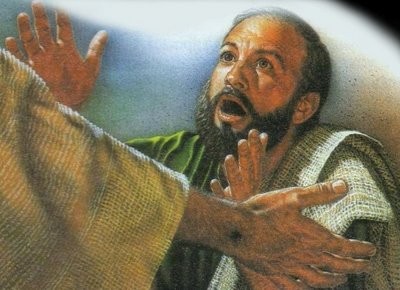 What did Thomas mean in John 20:28?
Jesus' words, "the Father is in Me," must have left a strong impression on Thomas. Indeed, these words are the key to correctly understand what doubting Thomas later meant when he said to Jesus, "my God." When Thomas said that, he was acknowledging what Jesus had taught him ten days prior, that God the Father is in Jesus.
Author Kermit Zarley gives a convincing reading of this famous episode. He reads it in context, and I think what he argues here supports my understanding of this text, which is that Thomas is a giving a double confession, of Jesus as Lord and of the one God who is "in" Jesus, a confession like that of Paul in 1 Corinthians 8.
Yes, Thomas could have addressed Jesus as "God," without thereby assuming Jesus to be the one God, that is, the Father. (See Jesus's own statement in John 10 on that point.) But overall, I think that Zarley's reading is more likely, for the reasons he states.
Check out his whole post here.
Related posts: