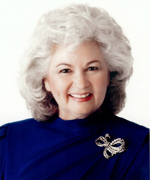 LaBreeska Hemphill is right. Jesus isn't God; he's the Son of God.
God is a certain perfect self, the one both we and Jesus call "our Father" and "our God". Jesus is a man – but by no means a mere man, to wildly understate the case. God is not a man, not, as C.S. Lewis would say, a Son of Adam.
She's not a theologian. She's just one in a long parade of Christians who closely examine the Bible, expecting to find taught there that Jesus is God, or that he's divine, and instead find Jesus worshiping and praying to one he calls "the one true God". She's a unitarian Christian, aka a "biblical unitarian" or a "humanitarian unitarian".
Unlike many Christian intellectuals, she assumes that trusting Jesus means accepting his theological teaching, even if that implies that certain catholic bishops and those loyal to their traditions  have been mistaken in some of their speculations.
Like nearly all traditional Christians, she assumes God to be a self. The Bible implies this straight up, throughout, to the dismay of some with other conceptions of God – e.g. those who hold that God is "Being" or an "Ultimate Concern".
Some present day "social" theorists deny that God is a self, and may deride her reasons for rejecting Trinity doctrines, as it conflicts with their speculation that really, God is a group of selves, or is a composite self or quasi-self composed of three selves. But they prudently hide this view of theirs when in church; they dare not assert that it is a mistake to think God is a self. They mumble that God's  a "personal" being (you know, composed of persons/selves). They dare not correct their friends who refer to God as "him" or "he", insisting that God is an "it".
LaBreeska doesn't need to mumble. She speaks straightforwardly.
"That don't sound raiht." Indeed. (Being a southerner myself, I am allowed to comment on her accent. 🙂 ) Second favorite quote: "Now this is a subject without end."
Keep walking in the light, LaBreeska.
Related posts: