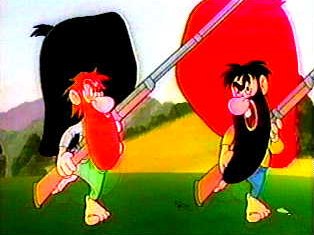 Over at Aporetic Christianity, Paul M. has a long but interesting and perceptive post on the hostility he's encountered in some Reformed circles towards analytic theology. (See his whole post if you're wondering what "analytic theology" is.)
A sample:
Not only is philosophy shunned as speculative and troublesome, many Reformed… disparage some of the tools those in this discipline specialize in utilizing. Logic and analytical rigor are shunned and not trusted. …Theologians and philosophers each do their own thing, neither mining the work of the other. Theologians find the philosophers speculative and often unorthodox. Philosophers find the theologians unclear, dogmatic (in a negative sense), and holding to beliefs based on faulty reasoning and supported by poor argumentation. This state of affairs is odd considering how many theologians of the past made use of continental philosophy.
Past and present, I would say. Check out the whole post. It's mildly depressing, but to be expected – humans, and academics, are territorial creatures. If only Bugs could mediate this feud – we could all "bow to the gent across the hall".
Related posts: