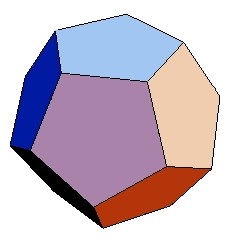 The human idea factory (I think he'll take that as a compliment 🙂 ) has again returned to the Trinity:
Alexander Pruss's Blog: Another analogy for the Trinity?
He imagines a scenario in which three different statues are simultaneously made of the same quantity of material. This scenario, he holds, is logically impossible. Nonetheless, he says: "This analogy seems to work moderately well as an illustration of the Trinity."
I have a hard time with the idea that contradictory (or seemingly contradictory) illustrations help illuminate the meaning of a consistent and believable claim. But read the whole post and make up your own mind.
I think the bottom line of Alex's own view comes at the end: "I am partial to the view that something like relative identity holds in the case of God but only the case of God".
On relative identity, see this.
Related posts: