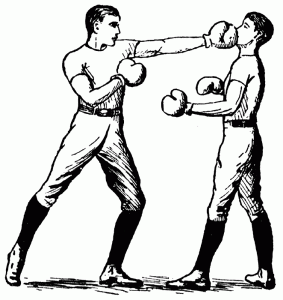 Ably reviewed by Sean Finnegan. I would add a few philosophical comments:
White, like many evangelicals, understands "the deity of Christ" as meaning that Jesus and God are numerically one, that is, numerically identical. He argues that various things the NT asserts about Jesus imply this. (e.g. He is worshiped, called "Lord.") Conveniently, he ignores the many passages which assert or presuppose a qualitative difference between Jesus and God. He ignores these because it is self evident that things which ever (or even merely could) differ, can't be numerically identical.
White emphasizes the charge of "rationalism" vs. Navas. It's unclear quite what that is supposed to be. Perhaps his main idea is that a "rationalist" ignores elements of divine revelation which are inconsistent with his theology.
But if that's what he means, then as I just observed – White is plainly a rationalist! Takes one to know one, evidently. 🙂 (Is he projecting his own double-think onto his opponent?)
Sean's point about choice of passages should be emphasized. Navas here fights White, as it were, on White's home turf. To be fair, White should debate him again, taking the negative side, and letting Navas pick the five passages.
White was sloppy on the topics of monotheism and worship. And he overuses the ad hominem and question-begging assertion that Navas is simply looking at the texts through unitarian blinders. Still, he is an able debater. As is Navas.

This sort of debate can get tedious because of the focus mainly on the exegesis of texts. Those texts are, of course, the main evidence. But I think that both sides could have spent more time making their overall case – actually making explicit arguments, not only showing how various texts allegedly fit their respective views, and then going, see! This is, after all, a battle of theologies. If only reading the texts was going to solve this, well, it would've been resolved a long time ago. And it is clear – or at least, it is clear to me – that the theoretical arguments are really the locus of disagreement. e.g. Jesus is rightly worshiped, and only God can be rightly worshiped, therefore, Jesus just is God and vice-versa. (Even though they differ!) But that second premise is false, according to the New Testament. On carefully thinking through White's traditional catholic arguments, see this. They do get a bit more into such argument in part 2.
Relatedly, it strikes me that for White, focusing almost completely on (favorite) texts is a way of avoiding hard questions, like: isn't White's theology self-contradictory? (e.g. Jesus and the Father are both identical to God, but not to each other. God is and is not the ultimate source of the cosmos. God does and does not have a God above him.) If so, we can reject it as false. And we can see that there is a weighty reason to suspect his interpretations of the texts, on our assumption that what they teach is true, and so self-consistent. If he's going to resist these inferences, he'll need to say a lot more about how it can be rational to believe a clear, stable, apparent contradiction. It will not do to merely repeat that his view is (allegedly) based on all the texts.
In light of 2nd and 3rd century catholic theology, it is amazing that White thinks it absurd (and/or "Gnostic") that the Son is an intermediary between God and humans, who is less great than God / the Father. More on that theme in a forthcoming screencast and paper, but for now, see this series.
Related posts: