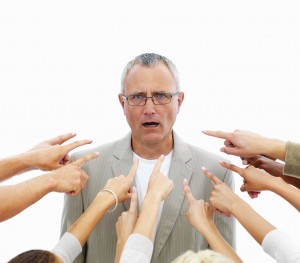 Our friend Fr. Aiden has responded to my post defending analytic theology (and analytic theologians).
This bit, I think, advances the discussion:
…my concern is not false teaching per se but the subjection of God's self-revelation as Father, Son, and Spirit to the quest for philosophical precision.

And this brings me to the heart of my concern. As far as I can tell, the theological reflections of (many) analytic theologians who write on the Holy Trinity do not appear to be appreciably informed by an understanding of divine incomprehensibility.
Yes, understood in the extreme or philosophical sense, I do reject that tradition. I find that it has no biblical warrant or precedent, and I see it as only adding confusion to the task of theology. As best I can tell, it comes from Platonic philosophies, and never should've been grafted into catholic theology.
Serious question: to what extent do Dale's fellow analytic philosophers share his rejection of the apophatic tradition? (My guess, a lot.)
Of course, it'll depend what you mean by "apophatic tradition." They (and I) think it an obvious truth that God can't be completely understood, and that not everything about God can be explained. But if it's something like, we can't say what God is, but only what God is not – that just is not consistent with the whole tradition of perfect being theology, which says, for example, that God is essentially omniscient, and that God necessarily exists. Same if the claim is that no concept applies to God, or that all talk of God is analogical or non-literal. All of this equally conflicts with Biblical theology, which tells us that God loves us, that he sent his Son to die for our sins, that he made the cosmos, and so on – all of which information tells us, in a measure, positively how God is.
By rejecting, ignoring, or sidestepping the apophatic apprehension of God, analytic philosophers effectively alienate themselves from the very theological and spiritual tradition that originally formulated the dogma of the Holy Trinity.
I think Fr. Aiden should agree that Christian traditions – and catholic ones – vary greatly on this idea of apophatic theology, and this aim of non-conceptual, mystical awareness of God. Being a lifelong Protestant, it seems to me that it paid played basically no role at all in the churches I've attended – no role in preaching or teaching, none in spiritual life, you could say none in practical theology. Why? Because their spirituality is Bible-centered; in this form, a lot of the Platonic liqueur has evaporated off of the catholic tradition. Things are somewhat otherwise, I gather, in contemporary Eastern Orthodoxy.
The ecumenical dogma of the Holy Trinity is not a philosophical conundrum that needs to be solved.
I don't understand what is being denied here. (It's certainly not a "philosophical conundrum" in that some philosopher thought it up one day, whilst philosophizing with his philosophical homies. But that's a trivial point.) The creedal Trinity doctrine is indisputably a piece of theology – a bit of theorizing about God, and specifically about how best to understand God's self-revelation in the Bible. Some us think this theory just doesn't do what it is advertised to do. Others think it does – but realize it'll only work if understood in particular ways, hence, the attempts to clarify. But I guess his point is made clear in this next bit:
It is a theological formulation that faithfully mediates the Divine Mystery who can only be lived, prayed, and proclaimed. Until this is understood, the doctrine will always be seen, both inside and outside the Church, as a piece of unintelligible mystification with which we may easily dispense.
Here's the rhetoric again: "can only be lived, prayed, and proclaimed" – obviously not. It can also be discussed, argued about, pondered, and checked against the Bible. But of course Fr. Aiden knows all that… Again, I think the point is to urge that it not be thought about, or thought about too much, because the confused state of mind one soon enters upon considering the creedal formulas is a good thing, something from which we should not seek escape. Perhaps the assumption in that only this blurred vision, this confusion, leaves one's mind free enough to gain a non-conceptual awareness of the Ultimate Mystery (God).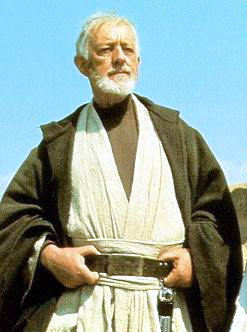 If that's the point, I understand it, and in a way respect it. It is a stance familiar from other religions, most notably Zen Buddhism. But I must walk another path. As best I can tell, if I did that, I'd be letting go of Jesus, and grabbing Plato's hand. The New Testament doesn't go in for that rigmarole, but instead holds out the possibility of personal relationship with both God and his Son. This presupposes our understanding them to a degree, and even interacting with them. God's timing, God's ways, God's plans – these oftentimes can't be understood, but as to God… he's self-revealed, so yes, we understand him well enough for now.
From some things he says in the post, I gather that Fr. Aiden is actually conflicted. Why buy Richard Swinburne books? Don't you see that he's trying to clarify things, to remove that fog that you so emphasize? Luke, come over to the Light side. Leave the Dark side. 🙂 The true light (God's word) which enlightens everyone has come into the world.
Related posts: