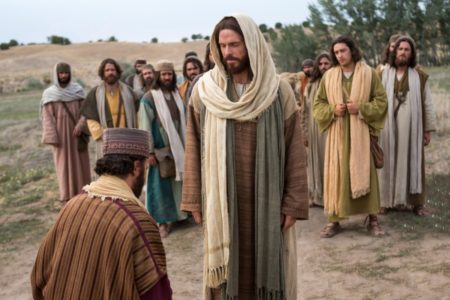 At triablogue blogger Steve Hays thinks he's found a tough dilemma for the unitarian Christian: if based on Mark 10:18 you deny that Jesus is God, mustn't you also deny that he's good? To be consistent, you must say that Jesus is both God and good, or deny both that he's God and that he's good.
I give what I think is a good start of an answer in the first comment there. Simply interpret Jesus as saying something consistent, based on a distinction that can be independently motivated. Compare this with other suggested explanations of what's going on there, and pick the best. Bottom line: both Jesus and the man here presuppose that God is someone other than Jesus, and Jesus asserts straight up that this other one is the only one who is "good," and so implies that he (Jesus) is not "good" (in that same sense). But we need to ask what is meant by "good" here.
What's the best, most revealing comment by a commentary that you've read on this (and/or the parallel) passages?
Related posts: