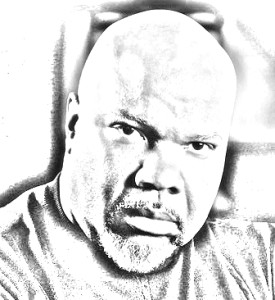 Consider this recent affair; to the relief of many evangelicals, this prominent leader has turned from the brink of damnable heresy. That is, he's turned from Oneness Pentecostal theology (which is, in my experience, as clear as mud) to "Orthodoxy." Christianity Today trumpets: "T.D. Jakes Embraces Doctrine of the Trinity, Moves Away from 'Oneness' View".
"I began to realize that there are some things that could be said about the Father that could not be said about the Son," Jakes said. "There are distinctives between the working of the Holy Spirit and the moving of the Holy Spirit, and the working of the redemptive work of Christ. I'm very comfortable with that."
This is the indiscernibility of identicals (also here) in action. This is a valid inference : x and y have differed, so x and y are not numerically identical. So in his view, the Father is not the Son.
So far so good. But what sorts of things does he think the Father and Son are?
It seems: "manifestations." Of what? God. So they are two manifestations of God.
So of course he asserts that he (the new trinitarian) and the Oneness folk "are saying the same thing."
At this event Pastor Marc Driscoll grilled Jakes on catholic formulas, and Jakes said yes to them all, only qualifying – like a number of catholic theologians – that he doesn't much like the term "person." So as far as Driscoll and many viewers are concerned, he's "orthodox."
But Jakes' misreading of 1 Tim 3:16 is revealing – he thinks that the one God – conceived as a self (I'm interpreting here) manifested in the life of Jesus – so that the self operative there in that life is simply God. "Jesus" is the mode of God's manifesting in this way, including, presumably, a real human being.  Of course, Jesus, aka the Son isn't the Father; they are two different modes of God, ways God is. (He says "manifests" but since he agrees that the Trinity is eternal, he must have in mind something intrinsic to God rather than a relation to creatures.)
Just as Jakes has said before:
I believe in one God who is the Father, the Son and the Holy Spirit. I believe these three have distinct and separate functions — so separate each has individual attributes, yet are one. I do not believe in three Gods. …Though no human illustration perfectly fits the Divine, it is similar to ice, water and steam: three separate forms, yet all H20. Each element can co-exist, each has distinguishing characteristics and functions, but all have sameness…. (link and emphasis added)
For Jakes, God just is a certain great self, who eternally lives in three ways. It seems he is a noumenal, eternally concurrent FSH modalist.
But my point is not to throw rocks at Jakes. Rather, my point is about catholic "orthodoxy" (catholic creedal orthodoxy as currently understood). It admits of a modalistic interpretation, and indeed, such an interpretation is and long has been popular, particularly with Protestants and Roman Catholics.  As presently understood, "the doctrine of the Trinity" does not rule out modalism, and this is a huge practical, theoretical, and spiritual problem. Modalism introduces central confusions into one's reading of the New Testament, and to one's Christian life – particularly with respect to Jesus.
Do the common formulas also admit of "social trinitarian" readings? Yes! Also an objectionable view, as I've argued publicly in several ways. (For starters, here.) But my point here as that "orthodoxy" about the Trinity – or talk of "the doctrine of the Trinity" is both confused and confusing. It fails to clearly rule out demonstrably incompatible theories about God.
And then we have the we-have-no-idea-what-the-formulas-mean people. They too parade their compliance with "orthodoxy."
In sum, apologist James White is right. His "solution" is to forcibly re-state the traditional formulas and demand allegiance to them (I believe he's in the third, no-idea camp.) But these, as we've seen, simply have not and can not clear the matter up. They leave modalism in play, as well as tritheistic theories, and the negative mysterian refusal to make any precise assertion. Hammer away at that same button, but it'll keep doing the same thing.
The only way forward is to see past comforting self-deceptions about "the" Trinity doctrine; there is no one such doctrine, but only commonly used language. There are many Trinity theories, and as a matter of simple logic they cannot all be true. So too must go the comforting self-deception, so much a part of present-day theological lore, that we have here only differences of emphasis, where the substance of the doctrine is the same throughout catholic Christianity. That is demonstrably not so. People who have tried to state a clear Trinity theory have come up with a lot of clashing claims – all purporting, or at least hoping to be orthodox.
Christian orthodoxy as currently understood needs an overhaul. Back to the sources: does the Bible really imply what the creeds say? If not, why should a Christian consider these pronouncements by late ancient and medieval catholic bishops authoritative? And: what do the creeds say? Are they consistent with one another, and with the Bible? And which of them, in any, make the best sense of what the Bible teaches about God and Jesus?
Related posts: