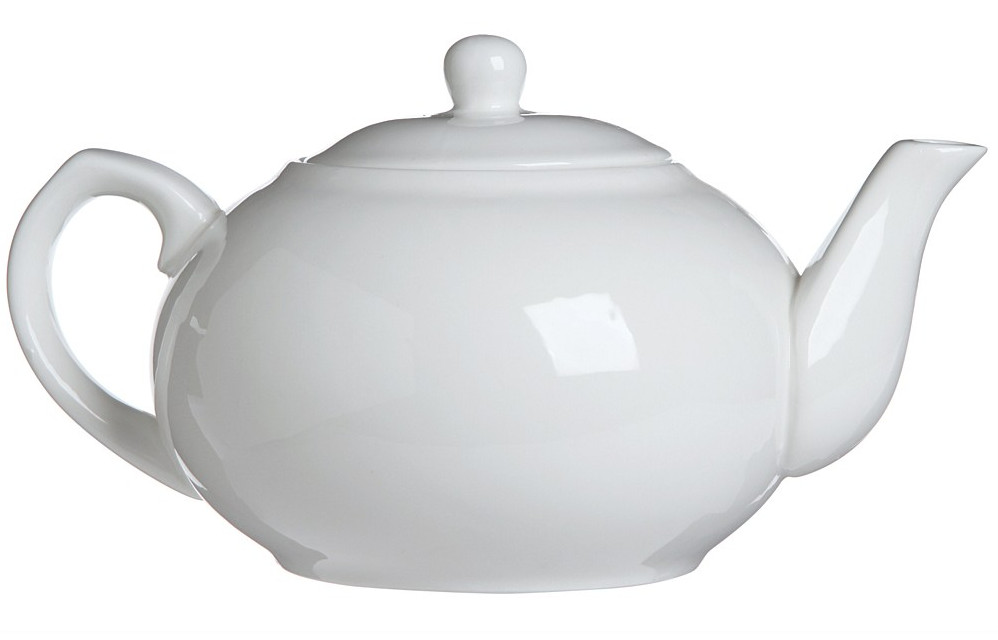 Here's a very interesting interview with probably the greatest living Christian philosopher. Like many of my peers, I'm a big fan. Read the whole thing to see why I picked a teapot. Here are some relevant bits (with my own bolding):
I take atheism to be the belief that there is no such person as the God of the theistic religions.

The first being of the universe, perfect in goodness, power and knowledge, creates free creatures. These free creatures turn their backs on him, rebel against him and get involved in sin and evil. Rather than treat them as some ancient potentate might — e.g., having them boiled in oil — God responds by sending his son into the world to suffer and die so that human beings might once more be in a right relationship to God. God himself undergoes the enormous suffering involved in seeing his son mocked, ridiculed, beaten and crucified. And all this for the sake of these sinful creatures.

The most important ground of belief is probably not philosophical argument but religious experience. Many people of very many different cultures have thought themselves in experiential touch with a being worthy of worship. They believe that there is such a person, but not because of the explanatory prowess of such belief.

Thomas Nagel, a terrific philosopher and an unusually perceptive atheist, says he simply doesn't want there to be any such person as God. And it isn't hard to see why. For one thing, there would be what some would think was an intolerable invasion of privacy: God would know my every thought long before I thought it.
Is Plantinga a trinitarian? (definition) Sic et non:
Sic. Plantinga is indeed a trinitarian, but as a Protestant, he's speaking in a biblical mode (and not a post-4th c. catholic mode) where "God" normally names the Father, one "person" of the Trinity. As he thinks that the "persons" – at least the Father and Son really are selves, he is not a one-self trinitarian, but probably a three-selfer, like his brother.
Non. But if he were a three selfer, he'd think the one "God" was a group of three divine selves, or a whole composed of three selves (which isn't itself a self). But he thinks the one God is a self, and that this self is the Father. (John 17:3) The Son isn't the one God, but is someone else, God's Son, as in the New Testament. So, he's a unitarian (definition) not a trinitarian.
Which is true? I don't know. If I had to bet, I'd bet on Sic. But if that's so (and I'm not saying that it is, but only raising the question) I would object that he's talking in ways which can only make people think that the one God just is (is identical to) the Father, and not the Trinity – something he takes to be false. If it ain't so, I'd congratulate him for being a good Protestant and choosing the Bible when it contradicts catholic tradition.
I do feel fairly sure about the following things: by "person" here he means self, and not mode, mask, personality, or manifestation, etc. – not something which is a way a self is. He agrees with the NT that Father and Son love one another. And he does not think Father and Son are the same self, or modes of the same self, or that the Son is a mode of the Father. And he agrees that the Father and Son are numerically distinct, because they do and have differed.
But these are held in common by many "social" (three self) trinitarians and by biblical unitarians of various sorts. Hence, my curiosity.
Related posts: