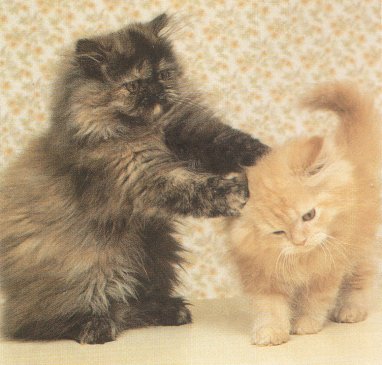 Happy Valentines Day! What an appropriate day to discuss what it means to be "perfect in love"!
Stephen T. Davis is a much-admired veteran Christian philosopher, who has long taught at Claremont McKenna College in lovely Claremont, in southern California. Many have read his Logic and the Nature of God. I also particularly enjoyed his Risen Indeed: Making Sense of the Resurrection, his recent Christian Philosophical Theology, and his personal Christian testimony here. I have fond memories of his exciting Philosophy of Religion class that I took when I was a Master's student at the Claremont Graduate University back in 1994. He's a very kind and helpful man, and he's been a help and an encouragement to me several times since then. But back to his work: his writing has an attractive clarity, forthrightness, independence, and brevity – not unlike his one-time colleague John Hick, but he's more sober and irenic than Hick. Some things that, to me, make him stand out among analytic Christian philosophers are his thoughtful engagement with the Bible, with biblical scholarship, and with academic theologians.
Davis has his own take on the Trinity, which he calls "Perichoretic Monotheism". He considers it a form of Social Trinitarianism, and I believe he first developed it after reading Brian Leftow's aggressive attack on all "social" Trinity theories in his 1999 article, "Anti Social Trinitarianism", in  this book (co-edited by Davis). I'll post on Davis's full theory another time.
Here I want to consider Davis's argument for social trinitarianism. He doesn't claim to be super-original here – he acknowledges similar reflections by Augustine, Richard of St. Victor, Richard Swinburne, and C.J.F. Williams. But he can claim to have put this train of thought into an admirably clear (and thus evaluable) form. He first tentatively put out a simpler version of this argument in "A Somewhat Playful Proof of the Social Trinity in Five Easy Steps", Philosophia Christi 2:1, 1999, 103-5. In Christian Philosophical Theology he offers it as a straight-up proof. I guess it's no longer playful, but the earlier title was a good excuse to use a somewhat playful kittie pic. 🙂
Here, then, is the argument:
Necessarily, God is perfect, and perfect in love.
Necessarily, if God does not experience love of another, God is imperfect.
Therefore, necessarily, God experiences love of another. (1,2)
Necessarily, it is possible that only God exists (i.e. that God does not create).
Necessarily, if ST [social trinitarianism] is false, there is no 'other' in the Godhead.
Necessarily, if God alone exists, and if ST is false, then God does not experience love of another, and thus is not perfect. (2,4,5)
Therefore, necessarily, ST is true. (4,6) (Christian Philosophical Theology,65)
This argument is more modest than some other attempts – he aims to prove not that there must be exactly three divine persons, but only for
"divine plurality or robust differentiation ('otherness') among the Persons… to the effect that God is something like a community." (66)
The argument seems valid to me. Still, I don't think this is a successful proof, even of that limited conclusion. Some critical points:
Why believe (2)? Here's the whole reason offered:

"It seems that a God who does not and cannot love another has missed out on something high and wonderful; there would be a deficiency in God. God would be less than perfect. (The same would be true of any great good that can logically be experienced by an omnipotent and perfectly good being; if God were not to experience beauty or justice, that would be a deficiency in God.)" (66-7, emphasis added)
This sort of argument would prove too much. It is a great good to be the heavenly Father presiding over a loving community of worshipful human beings. If God didn't create, he'd lack this good. But Davis and I would agree that God would nonetheless be perfect. Again, it's a great good to be the source of a gorgeous, amazing cosmos, teeming with life, which one beholds with satisfaction as "very good". But we don't want to say that God would be imperfect if he'd made nothing. There's a non sequitur in Davis's reasoning. Were God to have "missed out on something high and wonderful", it doesn't seem to follow that there would be "a deficiency in God". Not all goods, not even all great goods, are such that their absence would render one imperfect, or even, less than perfectly well off. Some goods one doesn't need for those things – for being perfect and/or happy/well off.
To believe (2), we a reason to think the following scenario is contradictory:

A uni-personal, perfect God exists, and decides not to create.He's just there, timelessly beholding and loving himself, but not anyone else. He's a perfectly loving being – just as much as he would be were he to whip up some creatures, so as to have an object of love beyond himself. He's all-knowing, and so can perfectly imagine what it's like to love another. But, he doesn't experience an such relationship, as only He exists. God is perfect, but perfectly alone.
We have to ask: where's the contradiction here? There doesn't seem to be one. Nor has Davis pointed out one.
Davis urges, and rightly so, that it's possible that God should not create – that is, he didn't have to create anything. (67-8) There's no reason to think that an only-God scenario is impossible; better to hold that "God is totally self-sufficient, and does not need to create." (68) And obviously, if this would have been, and if ST were false, then God "would not have experienced the great good of love of another". (68)
Just as obviously, I would add, if God were not in any personal relationship (love which isn't self-love), he would want to be. Why? Because love of another is a great good, and God is rational. It doesn't follow, though, that God would, in such a state, but unhappy, disturbed, lonely, or otherwise incomplete. No, he might still be perfect, it seems.
Re: premise 5. It's not clear we should accept this. What is meant by an "'other' in the Godhead."? He says a [relationship-worthy] "other" is a "separate centre of consciousness, will, and action", and I take it he means three non-identical somethings within the divine nature or within God. Why, we can ask, does this require a social theory? Why, for instance, wouldn't the "subsistent relations" of some "Latin" theories count, or Leftow's three "streams in God's life"? Might not those be "centres" as well? To be fair, Davis ultimately doesn't think there is much different between so-called "Latin" and "social" theories. But my point is that the impact of the proof, even if it had no other problems, is lessened by the unclarity of at least two terms in (5): "other" and "ST".
Finally, an aside about premise (1). All theists, or at least all Christian ones, hold that God is perfect. But what is it to be "perfect in love"? The obvious meaning would be: a being is "perfect in love" just in case it enjoys a maximally loving character, that is, being disposed to act for the benefit of others – and this without deficiency. I wonder if some confuse this with the idea that God must be perfectly loving – i.e. loving as much as, or in all the important ways that he can.

Such a person might infer (2) from (1). But Davis doesn't do that – he offers (2) as an independent premise.
Related posts: