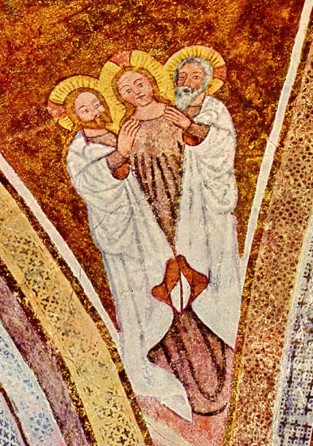 This week, an interview with Dr. Scott Williams, an analytic theologian, trained by some of the best out there, who loves to tackle those hard to read medieval philosopher-theologians like John Duns Scotus, Thomas Aquinas, and Henry of Ghent.
Specifically, we discuss this recent paper of his, which I briefly discussed in a previous post.
His main interest is in different versions of "LT" – "Latin," as opposed to eastern or social Trinity theories. He sets out a theory he calls "soft LT" in opposition to a recent theory by Brian Leftow.
Buckle your metaphysical seat belts for this one! Divine nature, divine simplicity, indexicals, life-streams, substance, "persons," incommunicable existents, tritheism – there's a lot going on here. You philosophers out there will enjoy this one.
Thanks to Scott for a good interview, and for his contributions to this blog – speaking of which, here are some previous posts by Scott.
You can also listen to this episode on Stitcher or iTunes (please subscribe, rate, and review us in either or both – directions here). It is also available on YouTube (scroll down – you can subscribe here). If you would like to upload audio feedback for possible inclusion in a future episode of this podcast, put the audio file here.
You can support the trinities podcast by ordering anything through Amazon.com after clicking through one of our links. We get a small % of your purchase, even though your price is not increased. (If you see "trinities" in you url while at Amazon, then we'll get it.)
Related posts: