podcast 127 – Kermit Zarley's Solving the Samaritan Riddle
February 22, 2016
Podcast: Play in new window | Download
Subscribe: iTunes | Android | Email | RSS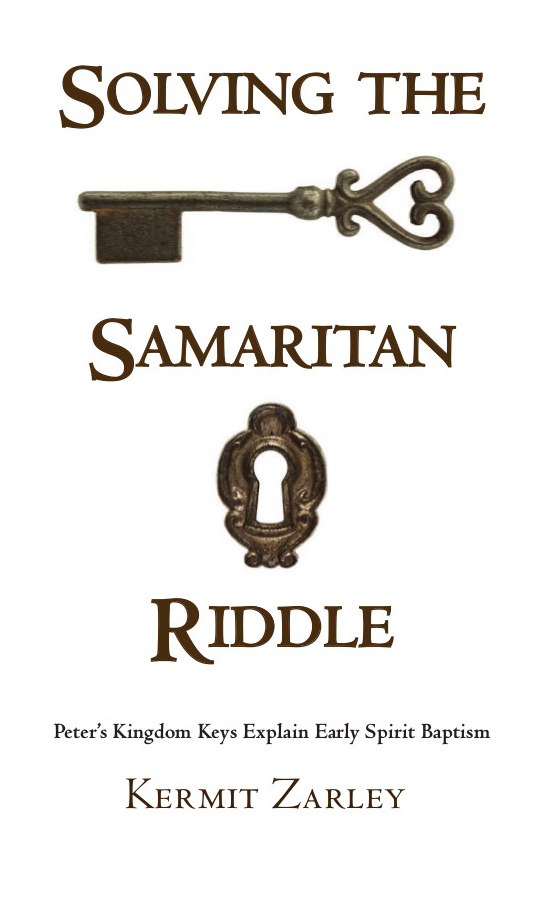 What is the "baptism of the Holy Spirit," and when and how does a Christian obtain it? Is it received in the holy sacrament of Confirmation? Is it a second blessing which is always evidenced by the gift of speaking in tongues? Or is this something every Christian gets automatically when she believes?
And why in Acts 8 is there a delay between the Samaritan believers' belief and their reception of the Spirit, while Cornelius and his household in Acts 10 receive this blessing immediately, while hearing Peter preach? According to Christian author and blogger Mr. Kermit Zarley, the following exchange between Jesus and Peter in Matthew 16 helps us to answer these questions:
"But who do you say that I am?"

Simon Peter answered, "You are the Messiah, the Son of the living God."

And Jesus answered him, "Blessed are you, Simon son of Jonah! For flesh and blood has not revealed this to you, but my Father in heaven. And I tell you, you are Peter, and on this rock I will build my church, and the gates of Hades will not prevail against it. I will give you the keys of the kingdom of heaven, and whatever you bind on earth will be bound in heaven, and whatever you loose on earth will be loosed in heaven."
Has Mr. Zarley solved what the famous Dr. James Dunn calls " the Samaritan riddle"? Let us know what you think in the comments below, in our Facebook group,  upload audio feedback for possible inclusion in a future episode of this podcast, putting the audio file here.
You can also listen to this episode on Stitcher or iTunes (please subscribe, rate, and review us in either or both – directions here). It is also available on YouTube (you can subscribe here). You can support the trinities podcast by ordering anything through Amazon.com after clicking through one of our links. We get a small % of your purchase, even though your price is not increased. (If you see "trinities" in you url while at Amazon, then we'll get it.)
Links for this episode: