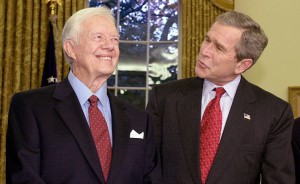 Dr. Richard Bauckham is a prominent biblical scholar and theologian. He is best known for his claim that the whole New Testament reflects a "christology of divine identity," most famously perhaps in his book God Crucified.
Many evangelical apologists and theologians have bought into Bauckham's theory. Also, N.T. Wright seems to be saying many of the same things. But other U.K. Heavyweight scholars, Dunn and Hurtado, do not agree. And with perhaps a few exceptions, I've observed that Christian philosophers and analytic theologians are unwilling to make the deal. I think that my paper, presented in this episode, brings out why.
Note that despite my own developed theological views, I argue 100% from premises to which any Christian – me, Dr. Bauckham, or your aunt Sally – is committed, by either the Bible or common sense. Philosophers, as undergraduates, are trained in the simple logic of identity – uncontroversial reasoning which I employ here, as non-technically as I can. I tried very hard to make this paper accessible to non-philosophers. Still, you may want to read it and not merely listen to it. (Here's the official version you can cite.) It gets a bit convoluted at the end – sorry – but this is only because I'm struggling to be fair to Dr. Bauckham and not misread him.
Abstract
Richard Bauckham argues that every book in the New Testament contains a ''christology of divine identity,'' according to which Jesus is ''included in the divine identity.'' He also argues that traditional Christians may avoid or dissolve a large number of theoretical problems by embracing this thesis. Here I clarify the concepts of personal identity, numerical identity, and identifying features, and critically examine Bauckham's thesis and his arguments for it in light of these analyses. Of central importance is the self-evident truth that a thing cannot at one time differ from itself (the indiscernibility of identicals). It is argued that Bauckham's thesis is unclear, and that on one interpretation it is manifestly self-inconsistent, while on the other it is too thin in content to do the work Bauckham assigns it, which is expressing ''the highest possible christology.'' I thus argue that the theoretical costs of Bauckham's theory outweigh its theoretical benefits. Section I summarizes the touted benefits. Section II clarifies the aforementioned concepts. Section III applies these analyses to Bauckham's work. In Section IV I weigh some reasons for thinking that the interpretation of Section III is mistaken. Section V continues the interpretive struggle, and VI draws a negative conclusion.
You can also listen to this episode on Stitcher or iTunes (please subscribe, rate, and review us in either or both – directions here). It is also available on YouTube (scroll down – you can subscribe here). If you would like to upload audio feedback for possible inclusion in a future episode of this podcast, put the audio file here.
You can support the trinities podcast by ordering anything through Amazon.com after clicking through one of our links. We get a small % of your purchase, even though your price is not increased. (If you see "trinities" in you url while at Amazon, then we'll get it.)
Related posts: