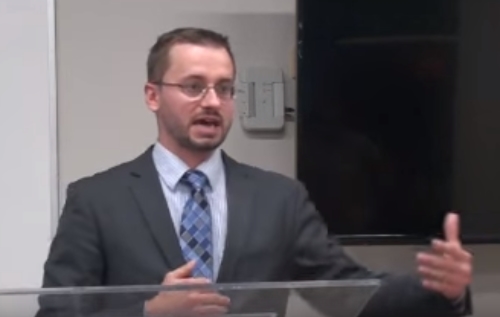 Does the New Testament teach that Jesus existed before his human career? Or does it teach that Jesus came into existence at some point no earlier than his miraculous conception in Mary?
This question was recently debated at length between David Barron and Dr. Dustin Smith, at an event hosted by Atlanta Bible College. In this episode I discuss this debate with Mr. Barron, who argued the "Pro" side in the debate, that the New Testament teaches that Jesus had a lengthy pre-human career.
The first portion of our talk deals with wider issues, giving you more insight into Mr. Barron's theology and christology before you view the debate. The second portion is designed more for those who've seen the debate. You can watch the entire debate below.
You can now also subscribe to the trinities podcast through Google Play Music. For other ways to subscribe, see here. 
Links for this episode:
Related posts: