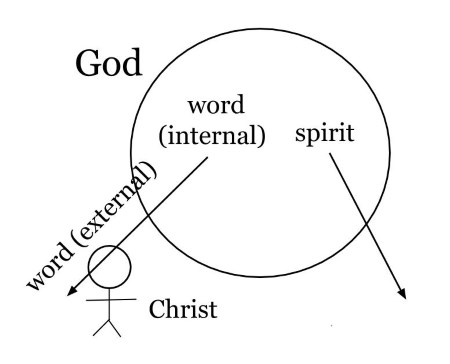 Marcellus's theology is a key to understanding the post-Nicea controversies. He was a leading representative of "miahypostatic" theology on which there is just one being or entity (hypostasis) among the trinity. God is one self, but is in a sense triadic in how he interacts with his creation. His "word" and "spirit" are his eternal attributes, but those words can also describe his various actions, the "word" now being God acting in a human body (or man?). God extends himself it two ways, and Marcellus famously speculates that when the Kingdom has fully come, God's word and spirit with withdraw back within him, so that God's extension is undone.
As recent scholars have explained, after Nicea a main problem was that the Nicene Creed of 325 seemed to many to be an expression of Marcellus's type of theology. Marcellus was repeatedly anathemetized by eastern councils, and may have at last conformed his views to those of the later Nicenes. In this episode I survey his disputes with Asterius and Eusebius of Caesarea, interpet his famous claim that Jesus's reign will come to an end, evaluate a few examples of his biblical exegesis, and explore how Marcellus's views are similar to those of present-day one-self trinitarians, believers in "the deity of Christ," and Oneness Pentecostals.
I object that Marcellus implies that the Incarnate Christ both is and is not a real human being. On the latter view, what looks like a man would instead by God, by his word, acting through a body. I also object to his radical difference from New Testament atonement thinking.
Links for this episode:
Related posts: