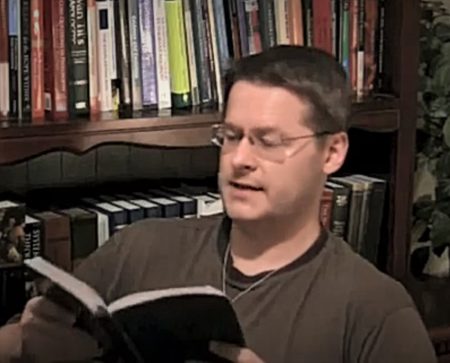 Muslims often ask this question, as their apologists and imams teach them to ask it. Of course, it's a good question to ask!
Evangelical apologist Dr. David Wood answers that while Jesus is never reported to explicitly say this, he clearly implies in many places that he is God himself.
In this episode, I critique two presentations by Dr. Wood in which he argues that in many places, Jesus implicitly claims to be God.
Many of Dr. Wood's arguments take this form:
1. Only God can  X.
2. Jesus can X.
3. Therefore, Jesus = God.
This argument is valid (if 1-2 were true, then 3 would be too), but a glaring problem with it is the total lack of evidence for 1. Also, every such argument, there is a strong counterargument:
4. It is false that Jesus = God.
5. Jesus can X.
6. Therefore, it is false that only God can X.
Notice that the arguments agree in their second premises. But there is, for the Christian, rock-solid evidence for 4 – that the NT teaches differences between Jesus and God, and it is self-evident that nothing can at one time differ from itself. This evidence for 4 outweighs the (non-existent) evidence for 1. Apologists like Dr. Wood merely assert 1, though it is neither self-evident nor supported by Christian scriptures. Also, in most cases there will be a scripture passage which implies the falsity of 1. Finally, because of his theory that Jesus just is God himself, Dr. Wood ignores that the passages he appeals to are plainly assuming the truth of 4 and the falsity of 3.
What can X be? In the New Testament, we see Jesus: forgiving sins, being worshiped, saying that he'll some day judge the world, and calling himself "the first and the last." Is he thereby claiming to be God? And does the New Testament agree with the Islamic view that worshiping anyone alongside God would be the serious sin of shirk, of associating another with the one God?
Dr. Wood needs to either embrace the conclusion of the first stage of the Challenge argument, or explain which premise he denies and why:
God and Jesus differ.
Things which differ are two (i.e. are not numerically identical)
Therefore, God and Jesus are two (not numerically identical). (1, 2)
Links for this episode:
podcast 183 – Challenge Unmet
Psalm 9:7-8; Matthew 25:31-41; Daniel 7:9-14; John 5:22-23; Revelation 5:6-14; Philippians 2:9-11; Revelation 4:8-11; Mark 13:19; Mark 10:6; Isaiah 44:6; John 10:30-39; Revelation 1:17-18;  Psalm 51:4; Mark 2:5-12;  Matthew 9:8; Psalm 31:5; John 14:6;  1 Samuel 2:6; John 5:25-29; John 11:24-27; Isaiah 42:8-9; John 17:1-5; Acts 2:21-42; Luke 9:28-36; John 5:23; Mark 2:28; Matthew 22:41-45; John 8:39-58; Matthew 12:6; John 5:21-23; Matthew 2:11; John 20:28; 1 Corinthians 8:6; John 20 thesis; John 20:17.
This week's thinking music is "Where Are Your Friends?" by Artofescapism.
Related posts: