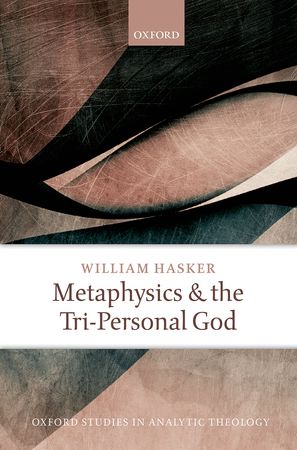 In the last thirty years or so, many Christian philosophers have become "social" trinitarians. Not only do they "use the social analogy" for the Trinity – that is, compare the Trinity to three humans – but they also, generally, affirm that the Trinity really does contain or consist of three selves- three beings capable of thought, action, and personal relationships.

Dr. Hasker did this before it was cool, in a 1970 article. This sort of view has been perhaps most famously explored by leading Christian philosopher and analytic theologian Richard Swinburne, in his 1994 The Christian God. Before 2013, I would've said that was the best developed "social" theory.
But it's now been surpassed, by William Hasker's 2013 Metaphysics and the Tripersonal God. This is an important new book, which develops the idea of a three-self Trinity in interaction with a number of recent philosophers and theologians.
In this interview, we discuss his background, how he got started seriously thinking about the Trinity, understanding mysteries, divine simplicity,  and how he interprets the terms "person" and "essence" in the traditional claim that the one God is "three persons in one essence."
You can also listen to this episode on youtube.
In the next episode, we'll continue the conversation, discussing how how, in his view, these three divine selves can amount to one God.
Hasker links (you can support the trinities podcast by buying from Amazon through these links):
Related posts: