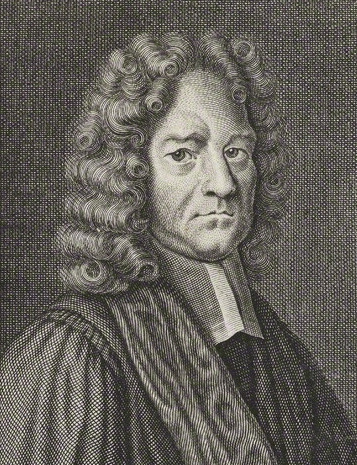 This time, an answer to Nye by Anglican minister and writer William Sherlock (c. 1641 – 1707 – pictured to the left). He offers a unique, but to us surprisingly contemporary rational reconstruction of the claims in the "Athanasian Creed." Did he convince his fellow Anglicans that the "Athanasian Creed" is, after all, self-consistent?
We'll also look briefly at a sort of defense of the "Athanasian Creed" by minister, apologist, and patristic scholar Daniel Waterland ( 1683 – 1740). Following some ancient sources, he is a mysterian, though he offers a defense of its notorious damnatory clauses.
In this battle of the powdered wigs, we also discuss Samuel Clarke's (1675 – 1729) arguments for removing the Creed from the Anglican liturgy, as well as arguments based on the ecumenical councils.
Is this "Creed" one you accept as authoritative? Let us know what you think.
You can also listen to this episode on Stitcher or iTunes (please subscribe, rate, and review us in either or both – directions here). It is also available on YouTube (scroll down – you can subscribe here). If you would like to upload audio feedback for possible inclusion in a future episode of this podcast, put the audio file here.
You can support the trinities podcast by ordering anything through Amazon.com after clicking through one of our links. We get a small % of your purchase, even though your price is not increased. (If you see "trinities" in you url while at Amazon, the we'll get it.)
Links for this episode:
Related posts: