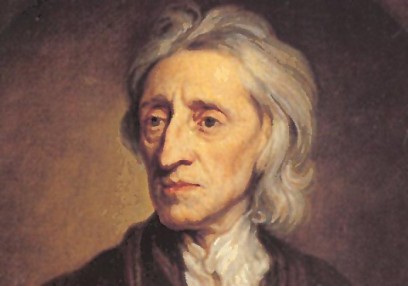 John Locke (1632-1704) is one of the greatest philosophers of all time. He was also a careful, thoughtful, and fair-minded Christian. Hardly allergic to argument, like many Christian philosophers then and now, he had no taste for hot-blooded, public theological feuds, particularly over what should be regarded as non-essentials. Such feuds were legion in late seventeenth century England.
But what are the essentials? Specifically, what are the essential teachings which one must accept to be a Christian? Many have a rather expansive view of those. But Locke suspected they had inflated something simpler. In the winter of 1694-5, he decided to be a good Protestant and to go back to the sources. What does the New Testament, he wondered, demand of us, as far as beliefs are concerned? Does it require, for instance, believing "grace" as taught by Calvinists? Or the contents of the "Athanasian" creed about the Trinity and the two natures of Jesus? The simplified but vague "deity of Christ" so insisted upon by present-day evangelical Protestants?
Locke examined this question, and found an explicit answer in scripture. All that Christians must believed, he argues, can be summarized like this: Jesus is the Messiah.
Is Locke correct? This episode, a sampling of his positive case for the central claim of this book.
In our next episode, we'll hear Locke answer some objections, discuss what else is required besides belief, and hear how Locke thinks that the simplicity of this message reflects the wisdom of God.
You can also hear this episode on youtube. If you would like to upload audio feedback for possible inclusion in a future episode of this podcast, put the audio file here.
Links for this episode:
Related posts: