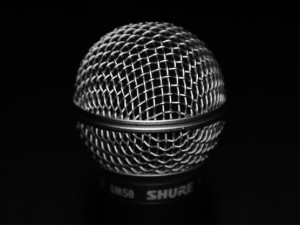 Here's a long but engaging interview by Sean Finnegan at his Christian Monotheism website. (Podcast RSS feeds here.)
The subject, a young man named Christopher Amelung, underwent the change of theology noted above. He doesn't recount all of the relevant arguments and exegesis; it's rather a narrative of his own thoughts, emotions, and relationships.
This is not a deconversion story, but a story of a Christian switching his views to a minority report within the tradition – a stream of real, Christ following Christians who find that the trinitarian traditions obscure rather than illuminate the New Testament, who worship the Father as the one true God, and Jesus as his Messiah, our Lord, raised to a place of honor by the one who sent and empowered him. It's a living tradition, as illustrated by the interviewer and his subject. It's neither a single group nor a cult, but a Christian theological tradition, with a breadly "high" view of both Jesus and scripture. I call them unitarian Christians (not to be confused with Unitarian Universalists). Other names are Christian monotheists, biblical unitarians, or one God believers (not to be confused with Oneness Pentecostals). They are similar in many ways to what historicans call Christians of the "radical reformation" – roughly, those who revised more of the catholic tradition in light of the Bible than those in the "magisterial reformation" like Luther and Calvin. Indeed, they think the reformation needs to continue.
For those who listen to the interview: Philosophers: does it bother you that he seems to have spent really no time searching for, or evaluating rational reconstructions of the doctrine, i.e. the types of precise theories explored by Swinburne, Leftow, van Inwagen, Rea, Hasker, Craig, Plantinga, etc.? Theologians: should he have tackled Barth, Rahner, Moltman, and so on? Amelung approaches the question as a spiritual matter, to be pursued by prayer and spiritual reading, specifically, long term, intensive Bible study. What's wrong with that? I'm inclined to think: nothing. He is, it would seem, assuming the old Protestant beliefs in the sufficiency and perspicuity of scripture.
Whatever your theological views, do you, like this young man, care about whether or not they are true? Do your actions show this concern? If so, how?
Related posts: