Please leave a written review of the podcast at iTunes! This is the #1 thing you can do to help other interested people to find the podcast. Here's a quick video walk-through for reviewing the trinities podcast in iTunes, and in Stitcher:

Or if you prefer it written out:
iTunes:
On your desktop or laptop computer, open your iTunes application. (If you don't yet have it, you can download it for Windows or Mac here.) The icon may look like the one to the right here.
If you've never subscribed to the trinities podcast, type trinities into the search bar, upper right. This should take you to our page – you'll see the familiar maroon logo. Click the big white Subscribe button on the left, under our logo.
If you've already subscribed to the trinities podcast in iTunes, then click the My Podcasts tab, upper middle of the screen.
Next to one of the episodes, click the three little dots in a circle. When a menu comes up, choose Show in iTunes Store – the last option.
Just to the right of the logo, you'll see three tabs: Details, Ratings and Reviews, and Related. Click on Ratings and Reviews.
Near the middle of the screen there will be a Write a Review button. Click it, fill out the form completely (don't forget a couple of sentences in the Review box) and click the Submit button, lower right.
That's it! Thank you!
Stitcher: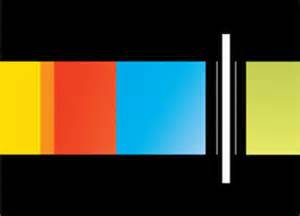 Click here. (Seriously – you can't find the review page on the mobile app or on their website.)
Scroll to the bottom of the page, below where it says "Show Ratings and Reviews."
Click the link there, and fill out the My Review form that will pop up. Then click the Post Review button.
That's it! Thanks!