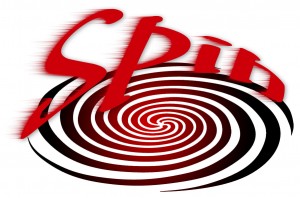 As we saw last time, Burke in round 5 argues like this:
2nd c. catholic theology was predominantly subordinationist.
If the apostles had taught the Trinity, this wouldn't have been so.
Therefore, the apostles did not teach the Trinity.
In a long comment (#23) Bowman objects,
For some reason… anti-Trinitarians think it is bad news for the doctrine of the Trinity if second-century and third-century church fathers were not consistently Trinitarian in their theology, but that it is not bad news for them if their particular non-Trinitarian brand of theology is completely missing from those centuries.

It is true that many of the church fathers in the second and third centuries held to some form of ontological subordinationism. However, a fair-minded reading of these church fathers shows that this was a deviation within a generally trinitarian theology. They were not Arians, and by that I mean that their theology was distinctively different from Arianism and far closer to Trinitarianism. …in general what we find are theologies that might fairly be described as defective or immature forms of Trinitarianism. None of them is anything close to a Unitarian. None of them is Arian, though as you correctly state some of them have tendencies in their theology that one could describe as leaning that direction.

…it is a history of Trinitarianism, from the moment the apostle John died right through the councils of Nicaea and Chalcedon and beyond. It is a history in which the belief that Christ had existed since before creation as God was almost universally accepted among religious groups professing to be Christian. It is a history in which almost everyone agreed that the Father, Son, and Holy Spirit are divine. And it is a history in which Unitarianism is glaringly absent. (emphases added)
Yes, pretty much every historically informed unitarian who comes along reads the "apostolic fathers" and the extant mid to late 2nd c. catholic theologians, and finds support there. For example: Biddle, Clarke, Christie, Norton, Lindsey, Priestley, Webster, Lamson.
Why?
A unitarian is one who identifies (considers numerically identical) God and the Father, and who doesn't so identify the Son or Spirit. In other words, for a unitarian, God just is a perfect self – the Father – and he doesn't have any "persons" within him. Whatever it is to be "fully divine", unitarians hold that there is one such self. Unitarians differ among themselves about whether (1) the Son pre-existed his conception, and whether (2) the Holy Spirit is a person/self. Subordinationists (sometimes misleadingly called "Arians") answer yes to both of these, while humanitarians answer no to both. Subordinationists disagree among themselves about whether there was ever a time when the Son and Spirit were not – that is, whether or not their generation and procession were in time.
In my list above, Biddle, Clarke, and Webster are subordinationists. Christie, Norton, Priestley, and Lindsey were humanitarians. Christie and Priestley were first subordinationists, but after thinking about it more, switched to humanitarian unitarianism. This was pretty common in the late 18th to early 19th c. Also common were the two sorts of unitarians getting along fairly well. The chief point for both is that the Father just is God – they're concerned to save monotheism, and to preserve the unique honor of the Father. They agree that in some sense or other the Son exists because of, and so is subordinate (ontologically and functionally) to the Father. And they unite in holding especially the "Athanasian" creed sort of trinitarianism as unscriptural and contradictory.
I note that this was all common knowledge in educated circles c. 1800 in America and elsewhere. That it is not now, is a testimony to the in-house mindset of Catholic and Protestant academic theologians of the last 100 years or so. They are, for whatever reasons, just not interested in these debates. This attitude is deeply entrenched among today's academic theologians. Being trained in philosophy, this mystifies me; we're taught to always look high and low for the strongest arguments for theories, and also that you don't really understand a theory until you try out some really tough objections on it, and see how it holds up (i.e. how holders of that theory could reply). As the proverb says, the first one to speak seems to have a slam-dunk case, until his opponent comes along and cross-examines him.
Back to unitarians. They look at the 2nd century catholics, and see people who appear to identify God and the Father. And they don't speak of God as in any sense containing, including, or being composed of the three persons. They're unitarians, and because of their logos theology speculations, they're subordinationist, not humanitarian unitarians. Right? (The 19th c. humanitarian Lamson is especially forceful on these points.)
Wrong, says Bowman. They were in fact immature, somewhat confused trinitarians. Or maybe, almost-trinitarians. Not only does he think this, but he thinks it is pretty obvious – something any unbiased look will reveal. Why? They weren't "Arians", and their views are more like trinitarians'.
But that they were not Arians is irrelevant – 4th. c. Arianism and some sort of trinitarianism are not the only possible views. We also have the unitarians who think Jesus to be eternally generated, or who hold a logos theory which may feature an eternal Son (if it is possible that a self used to be a property). Why does Bowman think that they are close to being trinitarians, or are even defective or immature trinitarians? Looking at his quotations, I don't know, except that he's impressed by the same sorts of triadic mentions of the Three as we find in the NT. Considered by itself, that's pretty weak.
But let's try to help him out. Why consider these guys proto- or almost- or defective trinitarians? I can think of two reasons. First, that their views were part of a historical sequence which inevitably led to full-blown trinitarianism. Second, they hold all or most of the essential beliefs of trinitarianism. (Commenters: are there other reasons?)
On the first point: this development doesn't look inevitable. Read (for beginners) When Jesus Became God, or (for the patient) Hanson's book. If you want to say it was inevitable, you should go Catholic, and hold that God infallibly guides the bishops, who possess the mantle of the apostles. I assume Bowman doesn't want to go there.
On the second point: are any of these essential to "the" Trinity doctrine?
That the three are equally divine.
That God is tripersonal.
That the Son and Spirit always were.
I think Bowman would agree that all three are essential to it. But the first two are uncontroversially absent from this early material, and the third is arguably so, for most of the late 2nd c. and early 3rd c. catholics (though arguably not for Origen). One has to be careful, because the late 2nd c. logos theologians say a lot of things that can mislead you into thinking they hold the first two points. They hold that the Father's divine nature (or a portion of it) was by him, sort of spread out or distributed into two other, new persons, prior to or at the time of creation. So the Son and Spirit "share his nature", but while he's divine because of himself, they are so because of him. As to the second point, the one God just is the Father, and so for them God is not tripersonal. This divine nature thing may be in some sense tripersonal, but they don't put it that way. In sum, starting with Tertullian, they talk of a "Trinity" but this consists of: God, God's Son, and the Holy Spirit; the Trinity isn't God, but rather, God's a member of it. (And the two other members may be called "God" as well.)
Just as a quick illustration of the first point (that they don't hold the three as equally divine) Origen – the most educated and one of the most influential of this bunch – holds that
…he, who would pray as he ought, must not pray to him who himself prays, but to Him whom Jesus our Lord taught us to invoke in prayer (namely, the Father)… it is not according to reason for a brother to be addressed in prayer by those who are glorified by the same Father. (De Orat. 15, quoted in Lamson, 185)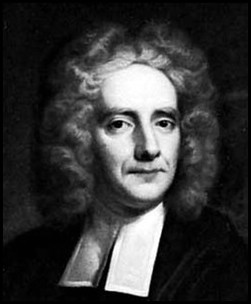 They generally try to soothe concerns about monotheism by emphasizing the primacy of the Father. The later ones, and less clearly the earlier, believe that in some sense Jesus pre-existed, and many call him "God", "our god", "my god", etc. – which isn't as surprising as some of us assume. The later ones speculate on how the Son may have a divine nature because of the Father (as opposed to the Father, who is divine of himself).
If Bowman thinks Origen and Justin etc. are confused trinitarians, then he must think Clarke is one as well. I encourage him to read Clarke, and decide if he really wants to maintain this. If so, he'll be in disagreement with most of the trinitarians of Clarke's day. Clarke spins his subordinationism as the true, early catholic version of the doctrine (and he's very well read in those 2nd & 3rd c. guys, and quotes them at length, both in the original languages and with his own English translations), but he's against the Athanasian creed, and would deny #4 and #5 of Bowman's six propositions. For both Clarke and Bowman, Origen, Irenaeus, etc. are "trinitarians" – but for Clarke, they are the truest kind, not an inferior kind. Clarke holds that the Son is divine  – he has all essential features of divinity, but aseity, for he eternally exists by an ineffable act of the Father's will. Same with the Spirit. But the one god, for him is the Father Almighty – just as with these 2nd century guys.
So, is unitarianism glaringly absent in this period? No – the subordinationist kind is there in force, esp. post-Justin Martyr. Bowman insists that it is really "trinitarian" or close to it; I say, let him embrace Clarke as a near or immature trinitarian brother, or else admit that he's merely spinning with the label "trinitarian". If, depending on the writer, 2 of the 3 or all 3 of the essential points of "the" Trinity doctrine, we're just polemicizing in insisting that the guy is a "trinitarians" or nearly so.
But what about Burke's kind – what I call humanitarian unitarianism, and what goes by the name "biblical unitarianism" in recent days? Is that wholly absent? Tune in next time.
What about Burke's argument, at the top of this post? I've argued that 1 is true. 2 is plausible (still, I think more needs to be said about it). But then, it is plausible that the argument is sound. Or maybe the argument should be weakened with a "Probably," at the start of premise 2, and a "probably" after the "Therefore" in the conclusion. Understood this way, the argument would just put pressure on the NT reader to come up with a non-trinitarian reading of the apostles' doctrine; this is what Burke is doing.
How can Bowman respond? He could accept the argument – that 2nd c. subordinationism was unlikely, but nonetheless it is just too clear that the apostles taught the Trinity. (Not a plausible line – philosophers call this "biting the bullet".) Or, he could challenge premise 2. Would he be willing to do this? And on what grounds? A story about the corruption of Christian theology by Platonism? Or…?
Related posts: