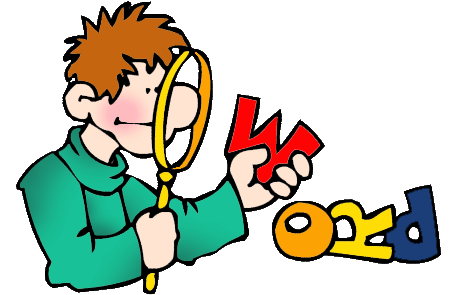 In the 6th and closing round, Burke argues from reason, scripture, and history.
From reason: The Trinity doctrine, argues Burke, is inconsistent with itself. The "Athanasian" creed presents us with three, each of whom is a Lord, and yet insists that there is only one Lord. As some philosophers have pointed out, it is self-evident that if every F is a G, then there can't be fewer Gs than Fs. So if every divine person is a god, then there can't be fewer gods than divine persons. (Burke leaves out this: Why say that this creed presents us with three? Because each one differs from the others, having at least one feature the others lack.)
Since the Trinitarian Jesus is believed to be God, everything in Scripture which applies to God must necessarily apply to him.
Right. If the "two" are really one and the same, whatever is true of one must be true of "the other". That is, nothing can differ from itself at any given time. Bowman does seem to identify Jesus and God, even while he thinks some things are true of one but not of the other. Point, Burke.
But note that many trinitarians to not identify Jesus and God. Almost no evangelical philosophers do, for instance, and arguably none to almost none of the ancient catholics do. Sharing a nature with isn't the same as being numerically the same as, nor does the first obviously imply the second (unless the "nature" is a haecceity).
Unfortunately, this section features repeated distractions concerning words. Burke complains that "Trinitarianism requires unique definitions of words." So what. Theories often require us to coin new definitions. Similarly, Burke demands evidence from the Bible that the word "person" should be used as trinitarians  use it. But the Bible doesn't have rules about word definitions – at least not this one! Burke is trying to press the point that trinitarianism makes arbitrary and maybe inconsistent claims, and ones which ill fit the Bible, but these are not the ways to press points like that.
A more substantial point:
[Bowman] accepts the Trinity as "three persons", when it suits him, but at other times he wants to count the three persons as one (ie. one Yahweh, or one Lord). He does this by effectively treating the three separate persons as a single unipersonal being, which is logically inconsistent…
I agree – it seems to me that like the rest of us, Bowman normally thinks of God as a magnificent self. But he doesn't want four divine persons, so he sometimes thinks of God as… well, not a self, but some sort of thing which in some sense has three divine selves within it. But, Bowman finally addresses this in a comment in this last round… stay tuned.
From scripture: Mostly, Burke gives a good recap of his overall scriptural case. At one point, I think he goes too far:
Jesus and his apostles were adamant that everything people needed to know about him could be sourced directly from the OT. There was no "progressive revelation" about the Messiah; there was no new doctrine concerning his nature and identity; there was no change from OT to NT. (emphasis added)
I don't think this is true. An important counterexample is Christ's second coming, or the distinction between the first and second comings. I think it is a mistake to be hostile to any doctrine of progressive revelation. Why can't something which is obscure later be made clear? e.g. what happens after death, how many times the messiah will come, how God will bring in people from all nations to his family. I think Burke rejects progressive revelation because he thinks it requires the later revelation to contradict the earlier. But the later might instead be correcting not what the earlier says or implies, but rather mistaken conclusions people are liable to draw from what it says and implies. e.g. that when one is all the way dead, one has ceased to exist
He effectively presses his point about Acts, which arguably conspicuously lacks any teaching of the "fully divinity" of Jesus or of any tripersonal God.
But where is the uproar [in Acts] against the notion of a Messiah who is also a God-man? Where is the backlash against a triune God? There is no such uproar; there is no such backlash; there is no outcry against Trinitarian concepts. On the Trinity and the deity of Christ, the preaching record and the Jewish response are both silent. In light of the Jews' response to the Gospel message, this is inexplicable unless proto-Trinitarian doctrines were not preached at all. And if they were not preached, why weren't they preached?
Irritatingly, this section has some scattershot charges – that trinitarians commit a lot of fallacies, that their readings of the Bible are convoluted, that their readings are marred by their love for their theory, which they always presuppose. This is just a fancy way of saying "look how ridiculous they are" – and it is about as effective as that charge. Best to stay on the subject at hand – the substance of Bowman's case, not the alleged shortcomings of trinitarians in general.
In reiterating his case, I a few times noticed that he overstates it. Thus,
We saw that throughout the OT, God's Holy Spirit is described as something that belongs to Him, like a property or a power. We saw that the NT follows this model exactly, without deviating in any way from OT teaching. There is no new revelation about the identity of the Holy Spirit.
This point can be argued, but it is too much to say that the "NT follows this model [of the Holy Spirit as an attribute] exactly".
Then Peter said, "Ananias, how is it that Satan has so filled your heart that you have lied to the Holy Spirit and have kept for yourself some of the money you received for the land? Didn't it belong to you before it was sold? And after it was sold, wasn't the money at your disposal? What made you think of doing such a thing? You have not lied to men but to God." (Acts 5:3-4, NIV, emphases added)
As I explained before, this usage of "the Holy Spirit" (as a singular referring term, referring to the Father) needn't bother a unitarian. Overstating the case makes it easy for one's opponent to reject it out of hand.
Moving on, Burke asks some pertinent questions:
Why did God allow His chosen people to believe He is only one divine person instead of three, right up until the Christian era? Why did He conceal His triune identity? What was the rationale behind this divine deception? When and where was the new revelation first made clear? Rob claims it is "implicit", but why only "implicit"? All the other key apostolic doctrines are explicitly preached. How can divinely inspired church leaders fail to provide an explicit teaching of the triune God if that is what they genuinely believe? Jesus told his disciples that the Holy Spirit would lead them into all truth (John 16:13); why didn't it lead them to Trinitarianism?
I believe that Bowman stonewalls on all these through the whole debate. (Have I missed any answers?) I assume his view is just that we can't understand God's ways. But if so, better he should say and defend that answer. He loses points by refusing to answer. The audience he's used to may not think much of them, but this is a more mixed audience.
On to history: Burke argues that the earliest material is "biblical unitarian", while much (most) 1st century catholic theologians are subordinationist unitarians. He holds that:
Historically, doctrine always develops from the minimal to the complex, evolving as it is exposed to new influences and adapting in response to perceived heresies. Thus, the simplest doctrinal statements are more likely to be the earliest and most authentic. It is therefore significant that the earliest Christian creedal statements are Unitarian.
Is trinitarian theology, or subordinationist unitarianism more complex than humanitarian unitarianism? Maybe (it may depend on which Trinity theory we have in mind – some professed trinitarians simply hold that there's one god with three ways of living, and that at least as simple as biblical unitarianism, isn't it?). Are the early statements unitarian? One might not want to say they are explicitly so – as they are not written in reaction to any Trinity theory – but rather that they are compatible with, and a good fit with unitarianism, as they seem to assume that God and the Father are numerically the same. But if Bowman is right, we would not expect them to be this way.
In his summation, Burke urges us to lay aside the docetic thinking which dogs trinitarianism and embrace a Jesus who really shared our lot. Further,
…Christianity began as a Jewish religion. …Biblical Unitarianism calls for a return to those Jewish roots. I urge you to rediscover Israel's God; the God Whom Jesus himself worshipped; the God of Abraham, Isaac and Jacob — not the God of Justin Martyr, Arius, or Basil the Great.
Some will wonder what is so important about "getting back to our Jewish roots"? I mean, Judaism is a different religion, is it not?
More importantly, don't these last three (or at least the last two – see below) also worship the god of Abe and Jesus? I think Burke oversells his theory, suggesting that unless you buy this, you may be worshiping another god. How likely is this, I wonder, for current day Christians?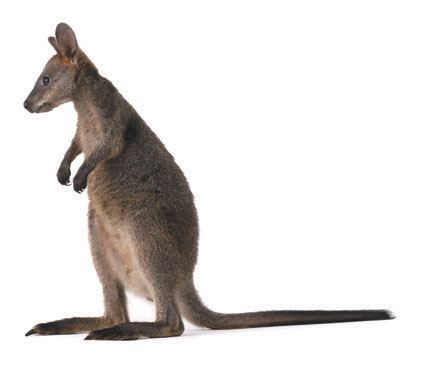 Suppose I have a friend who thinks I (1) have huge muscles, (2) speak Chinese in addition to English, (3) love the New England Patriots, and (4) am half space alien. (He's kind of a weird guy.) This friend is mistaken on all four counts – but he's still my friend. These false beliefs about me may throw up somewhat of a barrier to our friendship, in certain situations. I'll wish that he was better informed, but I'm not going to reject him for his false beliefs about me, even if he's culpable for them. There are limits to this – it's hard to see how I could be friends with someone who thought I was a wallaby, a donut, or a pair of socks.
Justin Martyr and Arius think, like Burke, that the one true god is the Father. So… they believed in Israel's God, no? Even if they think he created the world by means of a newly formed, divine helper or two. (Basil is another case… if  I understand him, he identifies God with an ineffable, simple divine nature.)
Again, consider Bowman, if Burke is right. Bowman worships the Father, considering him to be the one true god. That he, if Burke is right, is confused about Jesus and the Holy Spirit, doesn't take this fact away. Doesn't Bowman love the things God loves, in particular, Jesus? Are Bowman's beliefs inconsistent? If so, this isn't a good thing, but it won't prevent his worshiping God and serving him.
In sum, Burke recaps what has been a pretty strong case. But he makes some points which, though they delight the choir (other unitarians), either beg the question (assume what needs proving), or are not very relevant when debating a non-unitarian. These too aggressive reaches are a debating mistake; one thinks one is going in for the kill, but in reality, hostile and some neutral listeners tune out.
Next time: Bowman's closing statement.
Related posts: