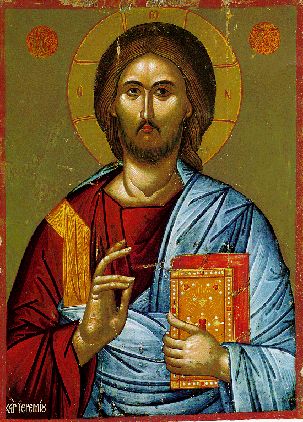 Swinburne isn't what you'd call a theological liberal. He's not a conservative evangelical either, given his rejection of things like biblical inerrancy. He was, I believe, a life-long Anglican, until 1996 when he converted to Eastern Orthodoxy. As I understand it, at least part of his motivation was his exasperation with anything-goes style Anglicanism (e.g. priests who are not theists). But my point is that he aims to be a "Catholic" Christian, in the sense of one who holds to mainstream orthodoxy – roughly, that core of doctrines held in common by Catholicism, Eastern Orthodoxy, and (at least in theory) most Protestants. (Actually, he's probably a good bit more "Catholic" than that – in that he believes in apostolic succession, and in the authority of The Church to decree the meaning of scriptural texts – see his book Revelation.) This requires some dexterity on his part, and creates the burden of crafting a theory that one can claim fits with the "Athanasian" and Constantinopolitan Creeds.
Swinburne argues that it is uncharitable to read the ecumenical councils' claim that "there is only one god" as asserting that there's only one divine individual, as that would contradict their committment to there being three divine individuals. This is a really key move in his theory, and we need to pause over it before moving on.
He's applying here what he calls elsewhere "the principle of charity", which is (roughly) when you're reading a text (any text) you should try to understand it in a way which is self-consistent. Here he remarks,
…no person and no Council affirming something which they intend to be taken with utter seriousness can be read as affirming an evident contradiction. (180)
That is, they'd be irrational to assert that there's exactly one divine individual, and there ain't. So we (assuming a minimal level of rationality on their part) should try to find a way to read them which is self-consistent.
Why does he think they're committed to there being three divine individuals? He's assuming the indiscernibility of identicals here. These documents refer to "the Father", "the Son", and "the Holy Spirit", and they assert things of each which they deny of the other two. Therefore, they're assuming that none of the three are numerically identical. He's on solid ground here – this sort of reasoning is as obviously valid as, say, modus ponens arguments. (One's with this form: p. if p then q. therefore q) Yes, some uber-sophisticates (cough… Brandon… cough) will challenge this sort of inference, but not to worry – just about every obvious necessary truth (and every properly basic belief) has been so challenged. Carry on, using the mind God gave you.
So in his Swinburne's view, the doctrine of the Trinity should be understood as three numerically distinct things, each of which is (fully) divine.
Objection: A divine thing is just a god. You've got three gods there, Swinburne!
Slow down. Let's hear him out first, and then return to the issues of tritheism and the creeds (we haven't yet heard how he proposes to interpret them). Then, we'll know exactly what we're objecting to, if we're so inclined.
Here's his basic suggestion:
What in denying tritheism, the view that there are three Gods, were the Councils ruling out? I suggest that they were denying that there were three independent divine beings, any of which could exist without the other; or which could act independently of each other. (180)
Next time: functional monotheism.
Technorati Tags: Richard Swinburne, social analogy, social trinitarian, social trinity, tritheism, Orthodoxy, identity, monotheism
Related posts: