It was the greatest archaeological discovery of 4004. The dig had yielded so many precious historical treasures. "This," announced the lead archaeologist, "was how the earliest Americans lived. Our best methods place this ranch style private home at about the year 2017 – during the reign of Trump 45."
A few in the assembled press gasped. It was almost like traveling back in time! A man holding a dictometer raised his hand. "Dr. Kathapol, so little is known about that time. What have you discovered about these earliest Americans."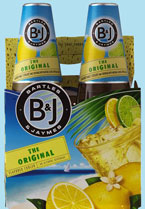 Dr. Kathapol smiled and surveyed his rapt audience. "Don't forget," he lectured, "this is the country of Jefferson, of Adams, of FDR, and of the very first Trump, George Washington." He paused for effect. Pressing a button on his nextslide, a picture appeared on the screen. It was a glass bottle sporting a portion of its faded and torn label. "The earliest Americans," said Kathapol, "drank wine coolers. Our best rayovise machines have even enabled us to read the label on this bottle. It says 'Bartles & Jaymes.' We believe  that this was probably the oldest winery in America." His audience seemed pleased.
S
miling, he discreetly fingered his nextslide and a new photograph appeared. It was a light skinned young man holding a cylindrical object up to his mouth. Strangely, his bangs fell to below his eyebrows. "This," intoned Kathapol, "is a 'beeb.' Based on some texts we uncovered years ago, this was a hated and despised figure. They accused this sort of boy of 'killing music' – a mysterious accusation to be sure, but one which is attested in many sources, such as the famous YouTube comments archive B."
The reporters poked furiously at their dictometers. "Dr. Kathapol, what's he holding?" inquired a reported.
"We don't know. But whatever it is, he's sucking on it. Beebs were frequently said to suck. What it was that they sucked, we do not know."
Kathapol again advanced his slide. A clumsy looking pair of brown boots appeared. "These are the oldest known 'Uggs.'" The reporters murmured and shifted. A few glanced down at their own feet.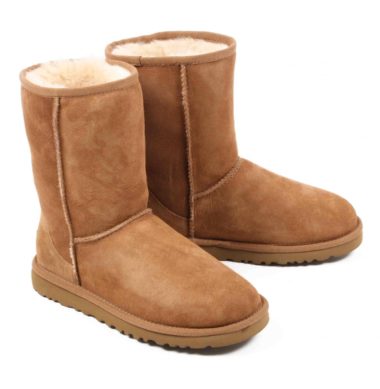 "Probably, it was boots like these that Trump Washington wore through the long winter at Valley Forge. These are the earliest American boots we've found – a major discovery."
The reporters were enthralled. Dr. Kathapol continued. His next image showed a tall, dark skinned man sporting a head of dark, naturally curly hair, like a large sphere. He wore only a tight pair of shorts and the boots from the previous image. In one hand, he held a 'Bartles & James,' and with the other he shook a fist at an image of the beeb on his wallviewer. The caption said, "Third Trump Thomas Jefferson at home (artist's reconstruction)." Kathapole raised his voice.
"Thanks to these latest discoveries, we understand the earliest Americans better than we ever have. Our investigations have penetrated almost to the founding of the country. Like us, they enjoyed the bounties of the Internet. And like us, they enjoyed sweet, watery alcoholic beverages made from wine. Like us, their preferred footwear was the noble Ugg boot. And like us, they did not want music to be killed, neither by a beeb, nor by anything else. How little has changed!"
The reporters applauded. The reign of Trump 248 had seen more archaeological discoveries about early America than the times of the previous fifty Trumps!
Related posts: