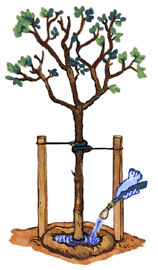 As I mentioned last time, in 1995 I decided to take my M.A. in Philosophy from Claremont and go elsewhere for my Ph.D. With the support of all my professors, and a pretty decent GRE score, I applied to twelve programs.
I remember going out for a walk one day around our neighborhood in Claremont; it was probably the dead of winter, but, you know, 55F (13C) degrees, since this was Southern California. I was praying, and I saw in someone's front yard a sapling that had been tied of straight with a couple of stakes and cables, forcing it to grow straight. I knew that my own mind was enthusiastic but undisciplined, and I prayed that God would send me teachers to make me grow straight.
Of my twelve applications, I got into to three places, and I ended up  going to Brown University for my Ph.D. I had a great time there; no complaints at all. I'll cover my time there in two posts.
The two who most influenced me were my dissertation adviser James Van Cleve and Victor Caston. Victor is a ridiculously smart ancient and medieval specialist, interested particularly in philosophy of mind. I served as his Teaching Assistant for his ancient philosophy class, from which I learned a ton, and I attended Greek reading groups with him. Later, he would meet to read Aquinas with me in Latin. Urbane but not over-polite, with a smile he would simply call you out on your inconsistencies. He knew all the wiles of the species Homo Academicus, and he had an excellent way of ratting out bad philosophy, such as people parading a pet theory, skating by on the abuse of abstract nouns, or simply not reading a text carefully enough. This last one was a biggie. Having written his dissertation on Aristotle (and, on one of the most obscure issues in Aristotle), he was acutely aware of how medieval philosophers and 20th c. Thomists would misread Aristotle through the lenses of their own theories. He had an intense work ethic and attention to detail. I teased him about his caffeine intake, and about his paper with 400 references at the end. But I also tried to imitate his seriousness and precision. At one point, perhaps half way through, after reading a term paper of mine he informed me that I'd turned a corner in my development as a philosopher, and that meant a lot to me.
Jim Van Cleve, who we students referred to as "JVC", is another unique and dear man. Terrifically smart, he's naturally humble and soft-spoken, but not easily swayed. He'll sit there and listen through some big-shot philosopher's paper, taking notes, then raise his hand, and without the slightest pretense puncture the whole thing with one softly spoken, sincerely asked question. He's an early modern philosophy specialist, and honestly, I should have taken more courses with him than I did. One year he did a great graduate seminar on the philosophy of Thomas Reid. From a Caston course, I'd become interested in the problem of divine foreknowledge and human freedom, and had plunged into the literature on that problem, as well as the literature on what philosophers call logical fatalism. With Van Cleve, I read some fascinating work by logicians on temporal logics, work which was in large measure inspired by the traditional discussions. He has great patience in working through technical, dense material.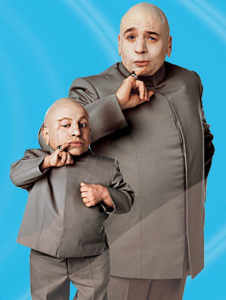 There were few Christian students at Brown (except my friend Michael Pace) and no openly Christian professors, and no philosophy of religion specialists. But I came to think this was good for me. Rather than immediately attaching myself to some great Christian philosopher and becoming his mini-me, I was forced to develop my own views. Happily, Caston and Van Cleve were both interested in many questions of philosophy of religion. And also, Brown was more theist-tolerant, I think, than some top programs, due to its most famous recent philosopher Roderick Chisholm (who retired just before I went to Brown – never met him) being somewhat of a closet theist. I think Brown's philosophical culture at the time – tough-minded, but somewhat restrained, polite, was in large measure due to him. I've heard stories of other places literally making a sport of devouring visiting speakers. At Brown they'd refute you, but leave your dignity intact.
I also much appreciated Ernest Sosa. He too was an admirably sharp and quick intellect, a profound and original epistemologist. I took and greatly enjoyed a couple of his seminars, but ended up veering away from epistemology, and towards the history of philosophy and philosophy of religion. He too was kind and helpful to me. At the time, and I assume still, he was an ex-Christian agnostic, but being friendly with folks like Plantinga, he took the view that theists and non-theists can learn a lot from one another. I agree.
There were others who helped me too, but I'd better get to the Trinity part. Towards the end of my career at Brown, I started to think about the Trinity. At some point, two friends and I – my best Christian friend in the program and another friend who was a former Christian and agnostic, decided to read through Richard Swinburne's The Christian God. Wow! Professor Swinburne really knows how to argue. I was much impressed, though not entirely sure I believed it. I was soon aware that Ed Feser and Kelly James Clark had argued in print that Swinburne was a tritheist. (Refs here.) But I thought, well, this doctrine is pretty important. So what if it is tritheism? Maybe trinitarianism just is the right sort of tritheism. I mean, Swinburne plausibly argues that the three Persons necessarily cooperate, and can't disagree. They are all divine and they function as if they are one agent.
At some point, as was my habit, I was digging around in the bowels of Brown's excellent library, and ran across a book by a theology Ph.D. named Thomas Pfizenmaier, on Samuel Clarke's views on the Trinity. I read it, and was fascinated. In brief, it was a lot like what Swinburne was saying; the persons of the Trinity were really persons/selves. All are (arguably) called "God" in the Bible, but the Father was (in some mysterious sense) the source of the others, and Clarke argues, he's called "God" in a higher sense of the term. Plainly, Clarke had done his homework. I obtained a copy of his massive Scripture Doctrine of the Trinity, in which he numbers and sorts every verse in the New Testament that has to do with the Father, Son, or Holy Spirit. He then quotes (in Greek or Latin) pre-Nicene church fathers on these, and translates those quotes, and in the end summarizes what he says is the biblical Trinity doctrine in 55 propositions. Amazing. Why is this book out of print? Why have these arguments been ignored by academic theology for the last 200+ years? The more I read, the more I wondered.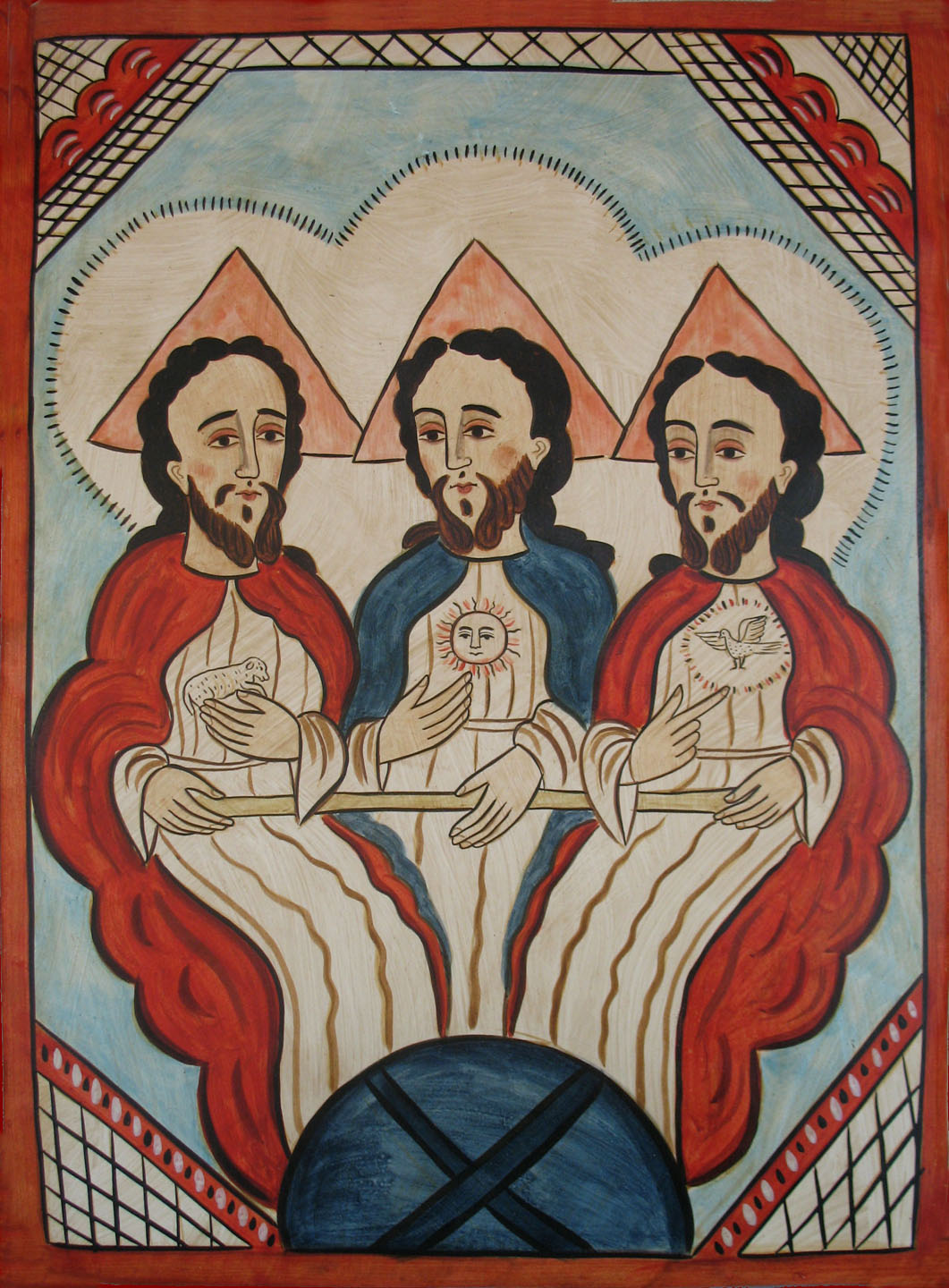 Eventually I reprinted it myself.
In short, Swinburne made me a social trinitarian, though I didn't call it that at the time. And Clarke too, I saw, had a three agent, three self view of the Trinity. I saw that this was in a sense a point of logic. If each "Person" really is a person, and some things are true of each that aren't true of the other two, then we really do have three here. Modalism, that is, any one-self theory, will not do. The Son must be a different self than the Father, if he is to be our mediator, our everlasting high priest. I can't remember if it was at Brown or shortly thereafter, but at some point I read articles by the analytic theologian Cornelius Plantinga making a plausible case that "social" Trinity theories were what the 4th c. Greek fathers meant all along. At the time I believed this, but now I think it is mistaken. What the 4th c. "Cappadocian Fathers" were up to is complicated, and it is just not helpful to say that they "emphasize God's threeness" or "prefer the social analogy." I don't think either is true. They are, rather, strong partisans of what is now called "Pro-Nicene" theology.
I was becoming aware that one's theological theories really shape how one interprets the Bible, to an alarming degree. This was an application of what I learned from Victor Caston. I realized that I needed to really revisit the whole issue, looking at the Bible on its own terms, and finding a consistent way to understand it. I'd had experiences in church of the preacher reading a text, and basically saying, with little to no shame, "Well, we can see here that it seems to say P. Of course, we all know that not-P is true." And then he'd move on! There's no integrity in that, I decided, and I just can't be that smug, that complacent in what my tradition tells me it is supposed to say.
I also started to realize that despite the similarities, there were some pretty important differences between Swinburne and Clarke.
Related posts: