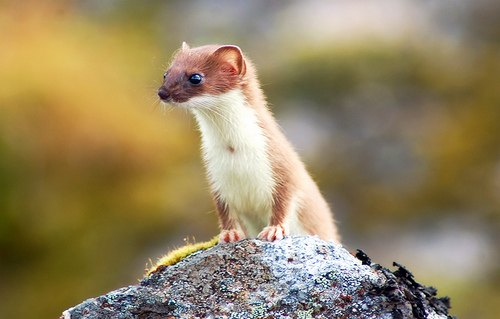 Confronted with the total lack of evidence for pre-Nicene belief in a tripersonal God composed of equally divine "Persons," with the evidence that mainstream Christians in the first three centuries assumed and asserted the numerical identity of the one God with the Father (only), and with the observation of many scholars of all stripes that early Christian theology was unitarian, many trinitarian scholars will say that the early theologies "contained the seeds" of trinitarianism.
They're sort of hoping you don't ask what this means, though! Trinitarian Protestants, many of them, would like it to mean that the biblical texts obviously implied that the one God is triune. (This is in fact what evangelical apologists pound the table over at every opportunity.)
But that, obviously, is false, because no one drew that implication until the 4th century. There can be no obvious implications which no attentive reader notices for centuries!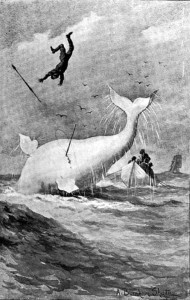 If I go around saying that it's an obvious implication of Moby Dick that the whale represents predatory multinational corporations, I'd better be able to cite some readers since 1851 who have as it were seen this fact. If I can't cite such, then it is seems I'm absurdly over-confident in my ability to discern the intentions of Herman Melville. And it'll even be more worrisome when we realize that it is anachronistic to attribute such a concept to Melville. (Still, if I'm part of a popular party which has been asserting this interpretation for some time, I'm might get downright smug about my conviction, and scoff at any and all "deniers.")
But if the "seeds" are just early theological claims some of which when combined with further claims yield trinitarian theology – well, sure! But then the point is trivial. It's just that trinitarian developments wanted to affirm at least much of what went before.
Like other weasel language, the virtue of this "seeds" talk is that it seems true (because it has an obvious but trivially true interpretation) and yet it seems important (because it has a very controversial interpretation too). Would-be-weaselers take note: this is how you do it!
All the same points apply to the equivalent weasel-statement, that "the roots of" the Trinity are found in the first three centuries.
A similar move is just to wave one's hands and intone authoritatively that "We must allow for doctrinal development." Same weasel-pattern here. There are true but trivial interpretations: we must try to understand these things better and better, or beliefs hopefully get better expressed as time goes on. And there are non-trivial but very controversial interpretation: the Trinity has been an essential Christian teaching since the 4th c, but was not so before then. Or: the historic change from unitarian to trinitarian theologies was a change for the better. The weaseler here hopes that his statement comes across as both obviously true and profound.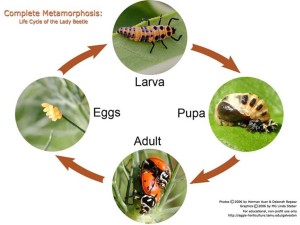 There's another confusion at work here too. Some will imagine that "the doctrine," while young, was immature, and took somewhat a different form in its earlier stage than in its mature stage. So then, say Origen held to a larval-stage Trinity, while Athanasius held the pupal form, and Augustine the adult form.
The problem is that theories, teachings, or doctrines are defined by their constituent claims. And it's a constituent claim of trinitarian theology that the one God just is this Trinity. But Origen didn't teach that. Theories can be similar and dissimilar in various ways, but unlike lady bugs, they don't literally grow and change through time. Granted, if we only change a few, or less central claims, we think of ourselves as having tweaked or adjusted the original theory. But in sober truth, Theory 1.0, with claims A, B, C, is just a different theory than Theory 1.1 with claims B, C, D. 1.1 has replaced 1.0; it's not that 1.0 changed into 1.1. There is no trinity-theology in the year 150 which has gown up into a Trinity-theology by 390. Compare, say, Justin with Augustine.
Another confusion is what for lack of a better term I'll call the inevitability fallacy. Event Y in fact happened after X, therefore given the occurrence of X, the occurrence of Y was inevitable. So surely, you say, pounding the table, what we've got here, gesturing at, say, Origen, leads to the Trinity.
Well, surely not! It is true that catholic theologians who were in various ways Origenists contributed a lot to the 4th c. controversies, but probably moreso on the anti-Nicene sides. This idea that the development was inevitable is due to a failure of imagination, and probably also a failure to appreciate the attractions of rival views. (Basically, those then-mainstream voices have been silenced.)
Closely related is the providential fallacy: God allowed X to happen, therefore it was God's will that X should happen. Take care with this argument! At first glance, this doesn't seem consistent with Protestantism, or with any non-Calvinist view of Providence. And in truth, I think even a modern Catholic, and certainly an Orthodox Christian should reject many instances of this inference. Most Christians think that God has tolerated serious and long-lasting theological and practical errors in various wings of Christianity. It's an interesting question why.
Perhaps non-trinitarian Christians owe trinitarians some account of why God would allow such confusion to be so widespread for so long. But I think that's the most that can be demanded. And for their part, unitarians can ask trinitarians why God allowed Christianity to flounder until around 381 without trinitarian belief, which so many theologians gas nowadays, is synonymous with the gospel and obviously essential to it. If that's so, then why did God, for more than three centuries, do such a poor job of getting the message across?
I think it is relevant that the essence of the gospel in the New Testament seems to be rather simpler than many now assume. If that's right, then the essence of the message can be effectively conveyed even unwisely mixed with various alien teachings. And it can be conveyed without weaseling too! It seems to me that the gospel presented in Acts can be explained to a third-grader.
Related posts: