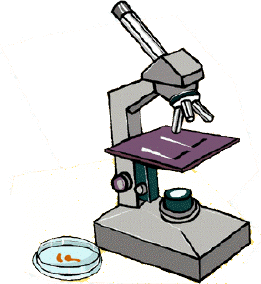 What, precisely, is "modalism", and what, if anything, is wrong with it? I find the theological and historical literature to be depressingly unclear about this. Why? Partly it's the sparseness and obscurity of the original sources. Partly it's the habit of simply repeating the same lore over and over, couched in the same (sometimes unhelpful) terms, starring the same (not too well drawn) heroes and villains. Partly it's just good old-fashioned intellectual lazines. In this series of posts, I'll explore these issues; this first installment is an attempt to define "modalism" about the Trinity, and a shot at classifying some varieties of it.
In past writings, both in print and here online, I've described "modalism" as the view that God just is the Father just is the Son just is the Holy Spirit – that is, that those are four names for one and the same entity, the one divine person.
I now think that's on the right track, but I wonder if it this is not the best way to characterize modalism in general. "Modalism" is often explained as the view that the Persons of the Trinity are mere "modes of" God, and it seems a necessary truth that no mode of a thing is identical to that thing (doctrine of divine simplicity notwithstanding – but please, let's save that big can of worms for later). Thus, my being cold, or my pretending to be Santa Claus, aren't identical to me, the entity which has the condition of being cold, or which acts in the manner of Santa. The modalist may want to say not that all four of those terms co-refer, but that some refer to the one God, whilst others refer to modes of that God.
Now the thought behind my earlier definition was that if you refer to a mode, you thereby, indirectly, refer to that thing to which that mode belongs, i.e. to that which it is a mode of. If that is so, then a modalist would indeed hold that all four terms refer (directly or indirectly, via a mode) to the same thing, God. Perhaps a better way of defining modalism is this: the modalist holds that if you use all of these terms: "God", "Father", "Son", and "Holy Spirit", you've referred to one and only one person, that person which is identical to the one God. One or more of these terms may name the divine Person himself, while the others refer to modes of that same person.
Thus, a modalist may say that "God" and "Father" are two names for the one God, while "the Son" and "the Holy Spirit" are names for ways in which that one God acts, or for personae he adopts. Or a modalist may say that "God" names the one deity, and the other three terms refer to his modes (ways of being). Or a modalist may say that those four terms are so many names for God. My previous definition made it sound as if all modalists were of this last type, but clearly, the earlier two would be modalists as well.
To put it ontologically rather than linguistically, the modalist is someone who takes some or all of the persons of the Trinity to be modes of the one God, the other(s) being identical to God. Thus, perhaps a modalist will say that the Father just is (is identical to) God, while the Son and Holy Spirit are only modes, i.e. ways in which God/The Father lives, acts, or appears. To put it in the plainest possible language, the modalist says – about one or more of the Father, Son, and Holy Spirit – that it (they) ain't "in God", unless by "in God" means being either numerically identical to God or a mode of God.
Suppose Jan is grumpy in the morning, happy in the afternoon, and sad in the evening. Her family, let's suppose, have taken to using the names "Grumpy Jan", "Happy Jan", and "Sad Jan". Now if these three terms refer to modes, clearly, they refer to different modes. But if we take them to refer (whether directly or indirectly) to persons, then clearly, they refer to one and the same person. Probably, Jan can't play more than one role at once. But she has a brother, named Phil. Sometimes, Phil is funny. Sometimes, he stinks. And sometimes, Phil talks loudly. Accordingly, his family has taken to calling him, at different times, Funny Phil, Stinky Phil, and Loud Phil. Note that none of these modes of Phil are contrary; at least in principle, he could exist in all three of those ways at once. For example, after not bathing for a week, he made loudly tell a hilarious joke.
This brings us to another crucial ambiguity in talk of "modalism". Often, as here, "modalism" is thought of as the claim that first, God exists as Father, then he stops doing that and starts existing as Son, and then after doing that a while, he exists as Holy Spirit. This view is "refuted" with a simple proof-text that shows the Three together at one time, at Jesus' baptism. One gets the impression here, that orthodox trinitarianism is simply what one could call eternally concurrent modalism – the view that Father, Son, and Holy Spirit are modes of the one God, but modes which God eternally or everlastingly enjoys.
It seems to me that we need some analysis, and some more descriptive names. Here's a proposal. Modalism is defined as above, and any modalistic theory will fit into one of the three following categories.
sequential or non-overlapping modalism: there is no time at which God exists or lives in more than one of his modes
At the other extreme, we have
eternally concurrent, or maximally overlapping modalism: God eternally or omnitemporally exists in all of his modes.
Then in the middle, as it were,
partially overlapping modalism: God sometimes, but not always, exists or lives in more than one of his modes.
Let me makes some comments on the suggested scheme.
First, none of these are single theories, but rather, families of modalistic theories. For example, a variant of the first might be what is often attributed to some ancient modalists: the in Old Testament times God existed as Father, during the earthly ministry of Jesus God existed as Son, and since Pentecost, God exists as Holy Spirit. Or it might be (for example) the view that every Monday through Wednesday, God exists as Father, then Thursday and Friday as Son, and he acts as Holy Spirit only on the weekends. As to the second, we haven't yet said what these eternal modes are – just the Son and Holy Spirit, or are there three modes of God – Father, Son, and Holy Spirit. And there would be infinite varieties of the third view, depending on which modes are said to overlap when.
Second, all of these views may understand God's "modes" to be or involve God's having certain intrinsic features; modes needn't be ways in which God appears. Saying that modes involve God's having intrinsic features, of course, comes at a price. For instance, it seems to me that strict believers in divine eternity, understood as timelessness, could consistently hold only the second view, if they take modes to involve God's having intrinsic features. And the orthodox might argue against the first and third views, understood as attributing intrinsic features to God, as follows: God is eternal/timeless, but on a modalist theory of the first or third kind, God is temporal, hence, those kinds of modalism are false. Those theories would make God temporal by attributing to him properties of being or acting a certain way at and through times. Modalists of the second kind who hold that all three modes are timelessly enjoyed by God would escape this objection.
Third, it is not easy to separate some of what are supposed to be orthodox theories of trinitarianism from the second kind of modalism, eternally concurrent modalism. One might think – what else are the Persons of the Trinity if not ways God eternally lives? Good question – but we won't answer it here.
Sometimes modalism is cast, as here, as the view that "God's threeness" is in appearance only, rather than in God's own nature. Thus, this sort of "modalist" thinks that God only appears to be three Persons, but is in fact one Person. Here, the "modes" aren't God's being a certain way, that is, of his having certain intrinsic properties, but only of his appearing to creatures a certain way. I suggest that we could borrow some terms from Kant, and call this "phenomenal" modalism, and it it could conceivably come in any of the three varieties above. (The second kind of modalism could be phenomenal only if eternally or omnitemporally, there were creatures to be the subjects of these illusory misperceptions of God.) If a traditionalist casts "modalism" in this way, then she has a built-in answer to what separates her view that "God eternally exists as three Persons" from "modalism" – the latter takes these Persons to be mere appearances, but for her, the Persons are three ways that God really is. But if a modalist is rather what we could call (again stealing and adapting Kant's terms) a "noumenal modalist", who takes these modes to be ways that God is, then it is less clear what the orthodox refutation should be.
We can sum up our findings thus far as follows. Varieties of modalism "reduces" one or more members of the Trinity to either God (that is, to being identical to God) or one of God's modes. But "modes" as opposed to what? Is the problem that they're mistaking multiple persons for different modes of one person? Or is the problem that they're taking the divine persons to be ways God appears, as opposed to how God really is in himself? Or is the problem simply that they hold that the persons never overlap in time, or never act simultaneously? We should distinguish noumenal from phenomenal modalism, and realize that in principle, both kinds can be sequential, eternally concurrent, or partially overlapping. My suggestion, then, is that kinds of "modalism" can all be sorted into the following six categories.
Kinds of modalism about the Trinity
| | | |
| --- | --- | --- |
| | phenomenal | noumenal |
| sequential | 1 | 2 |
| concurrent | 3 | 4 |
| partially overlapping | 5 | 6 |
But wait – there's more! A modalist says that certain Persons of the Trinity are modes. But which Persons exactly? In each of the 6 boxes above (I didn't have the heart to further complicate the chart), there would be the following further options .
Father only
Son only
Holy Spirit only
Father and Son only
Son and Holy Spirit only
Father and Holy Spirit only
Father, Son, and Holy Spirit
We could call this last variant, "full modalism" or "FSH modalism", and I think often, in discussions of "modalism", only these kinds are meant. But clearly, it is possible to be a modalist about, say, only the Holy Spirit. And I'd say that some of the ancients who are usually called "Arians" or "subordinationists", are FH modalists, of either type 4 or 6. That is, they'd say that God just is the Father, and the the Holy Spirit is, as it were, God in action.
This is philosophy, people: answering questions only raises more questions! ( 🙂 or maybe rather, 🙁 ) To wit:
Is this a good analysis? Are any important options left out? Is the characterization fair?
Where do the ancient "modalists" or "monarchians" fit into this? Is Sabellius, for example, best understood as a type 4 modalist, or a type 1, or what?
What about later "modalists"', such as United Pentecostals? Which do they assert?
Is modalism as defined here by definition unorthodox (heretical)? Or are some variants heretical, and others, not?
What about various famous "Latin Trinitarians" – Aquinas, Augustine, Barth, Edwards, present-day Oxford Philosopher-Theologian Brian Leftow? Are any of them type 4 FSH modalists? If they were, would that be a bad thing?
You philosophers & theologians out there – What say you? I'm going to hold off a while on the next post in this series, so that everyone has a chance to jump into the discussion.
Related posts: