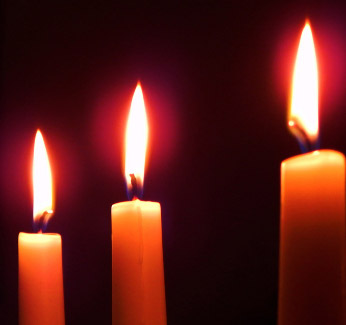 The extraordinary early American minister Noah Worcester (1758-1837) fought in Battle of Bunker Hill, made shoes, taught school, served in the New Hampshire legislature, campaigned unsuccessfully for pacifism, and in his spare time, wrote some really interesting philosophical theology. (In my lingo, he's a subordinationist unitarian.)
Here are some of his thoughts on the subject of worshiping Jesus.
That the Son of God is to regarded as an object of DIVINE HONORS, is so plain from the Scriptures, that it seems extraordinary that it should even have been denied by any one who has admitted the Bible as a rule of faith and practice. …We have express declarations of the will of God. "The Father judgeth no man, but hath committed all judgment to the Son, that all men should HONOR the SON even as they honor the Father." This is a sufficient warrant for men to give DIVINE HONORS to the SON of God. Angels have their warrant also; for "When he bringeth in his ONLY BEGOTTEN into the world, he saith, Let all the angels of God WORSHIP HIM." (Noah Worcester, Bible News: Or, Sacred Truths Relating to the Living God, His Only Son, and Holy Spirit, p. 128, bold added)
I agree.
Worcester proceeds to carefully work through many arguments in this chapter with sure-footed common sense and deep familiarity with the Bible. I thought his answer to a common objection to worshiping the Son was especially interesting:
It may still be thought, that if the Son be not the self-existent God, but has been exalted by God as an object of Divine honors, then God has given his glory to another, contrary to his own word. …

[In reply,] For God to give his glory to another, in the sense of the text alluded to, must imply doing something respecting another or authorizing something to be done respecting another, which is dishonorary to himself. To glorify another, or to cause another to be glorified, in a manner which contributes to his own glory, is perfectly consistent with his declaration that he will not give his glory to another. To make out, then, that there is so much as the shadow of a contradiction in the case, it must be made to appear that to pay Divine honors to the Son of God, as the SON OF GOD, and the one in whom the Father is ever well pleased, is dishonorary to the Father. But to prove this, will be a task which probably very few will venture to undertake. (pp. 141-2)
This is an interesting argument, whether or not "dishonorary" is a real word. 🙂  The text in question is:
I am the Lord; that is my name;  my glory I give to no other, nor my praise to carved idols. (Isaiah 42:8, ESV)
Worcester says we must understanding "giving" here to be not just any sort of sharing, but a transaction in which the recipient would get some of what used to belong to the giver. In other words, a kind of giving which somehow diminishes the giver. Some giving is like this. If I give you a dollar, that's one less dollar I have. Of course, some giving is not like this. If my lame joke gives you a smile, this doesn't take away my own smile, as I smile at my own lameness. (Just ask the students in my classes.)
The "others" in view here, would seem to be the gods of the nations, and the idols that represent them. If God were to give glory to them, e.g. by really letting a created spirit – at least, the sort which may lie behind idols – control all matters of human reproduction, then he would be losing some of his dominion.  And we'd have to go worship this other god if we wanted any supernatural help in relevant cases, e.g. a couple unable to conceive, or difficulties during pregnancy. Glory which was once God's – meaning either the ground of glory (dominion) or the actual honor given, would have left him and been gained by another.
I think Worcester is right; we must assume the relevant sort of giving here to be a zero sum game; the recipient's gain must be the giver's loss.
But he's also right that God's exaltation of his human Son is no such transaction. It is all, as Paul says, to the glory of God the Father. His dominion is intact, but works through the Son now.
To re-apply an old patristic analogy, if one candle lights a second candle, it thereby loses none of its light. And the second candle shines because of the first; the first gets credit, as it were, both for its own light, and for the second's light.
Related posts: