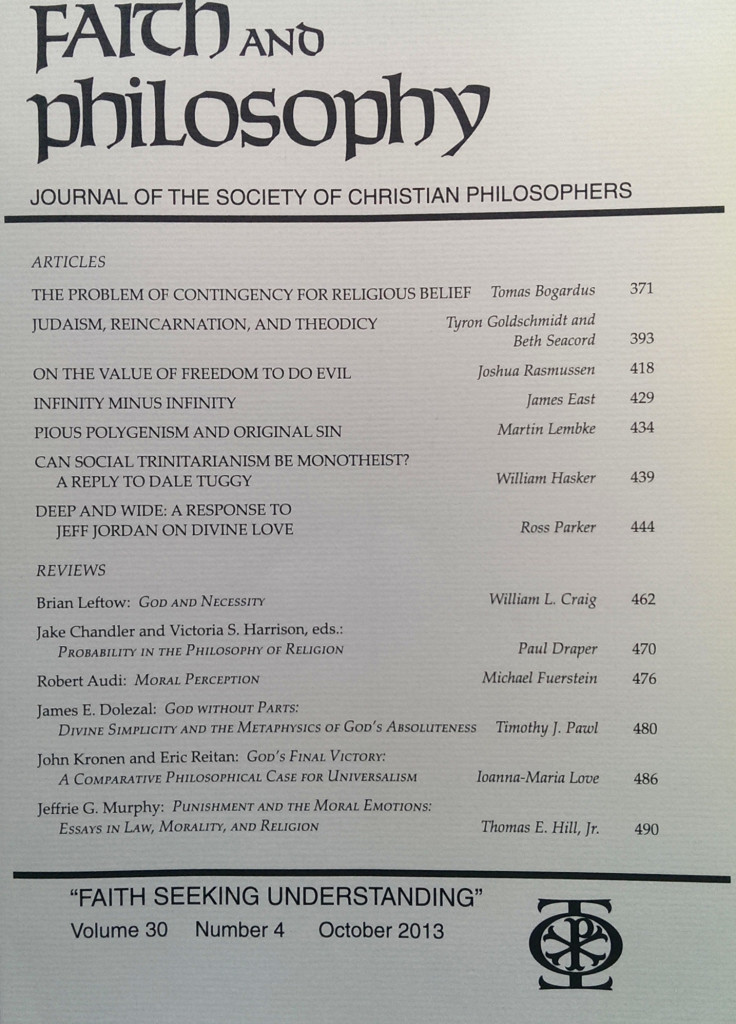 to this piece of mine, in the previous issue.
Who gets the better of the exchange?
I don't have more to say right now… but I am reviewing Hasker's major new book soon for another journal. In brief, he defends a three-self Trinity theory, and believes he can show this to be self-consistently monotheistic. He develops this view, I think, farther than anyone else ever has.
There's a lot of good stuff in this issue – see especially
the lead piece by Tomas Bogardus
Bill Craig's review of Leftow's God and Necessity
Tim Paul's review of Dolezal's God without Parts. This is an exemplary review, and includes this gem towards the end:
Part of what one needs to do when resuscitating a maligned doctrine is show that it is, in reality, that very doctrine one is breathing life into. One has to show that it is resurrection and not frakensteinian devilry that one is attempting. (p. 486)
Love that phrase. Sadly, a good many rational reconstructions are just such devilry!
This is an important journal to keep up with, if you want to be up on analytic theology and/or philosophy of religion.
Related posts: