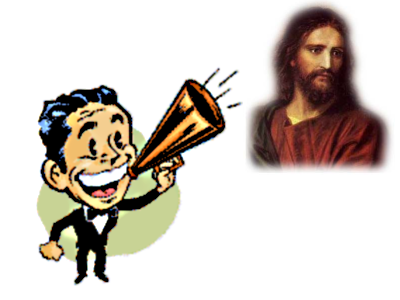 God's internal Word (logos) always existed within God.
At some time just prior to creation, God expressed his Word, so that it was now a he, a helper, an agent alongside God.
Having done this, through Wisdom (logos) God created the cosmos.
The idea – the Word has always been around, so is co-eternal with God, and is divine, because he is "from" God, and in some sense "the same stuff" as God. The crucial assumption here is that the "Word" of John 1 and the "Wisdom" of Proverbs 8 are each just Jesus, numerically the same person as Jesus (but in his pre-incarnate, non-bodily and non-human state).  Biblically, this is all founded an Proverbs 8 and John 1.
In my view, it runs into serious problems as an interpretation of each chapter. More on that another time.  For now, note that it runs into some obvious theological problems as well. These can be seen if we consider the Logos theory is light of a couple obvious truths:
This is contradictory: to be a power of a thing at and earlier time  t1 and to be a thing with powers at a later time t2.
For any x, if x ever came into existence, then x is not fully divine.
From 1, 2 and the first obvious truth, we infer that Jesus / the Son / the Word began to exist a finite time ago. From this plus the second obvious truth, we infer that this being is not fully divine. Thus, if you hold to the Logos christology, whether you realize it or not,  you are a subordinationist – someone which thinks that the Son exists because of, and has a lesser status than God, that is, the Father. You deny that the members of the Trinity are fully equal.
Interestingly, this seems to have been a (the?) standard view among catholic intellectuals of this time period. It was not the only view, though, and it was controversial. Also interestingly, this basic scheme of divine creation via a newly "expressed" helper seems due not primarily to John, but to the very Hellenized Jewish theologian Philo of Alexandria, a rough contemporary of Jesus. (See the sources cited here.) Mainstream trinitarian thinking has left Logos theory behind, and Philo's influence has been almost forgotten.  Yet most theologians read John 1 and Proverbs 8 in almost the same way as Tertullian; they simply take the "expression" or "begetting" or "speaking" of the Word to be a timeless fact.
But is something like this the best way to read those chapters? I hope to get into that in a future series.
Related posts: