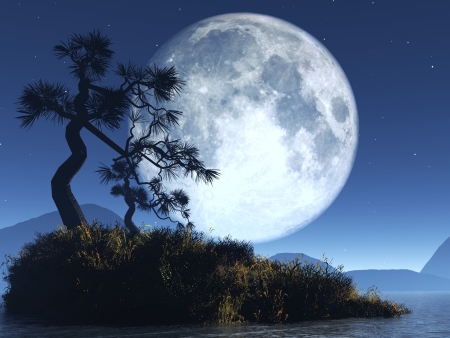 At his blog our friend Kermit Zarley, aka the Moon Man, has an excellent post on Jesus and God in the gospel according to John. The One Who Sends Is Greater than the One Who Is Sent. In part,
Most Christians think the primary message of the Gospel of John is that Jesus is God. I think that is a misunderstanding of this gospel and that it never identifies Jesus as being God. Quite the contrary, the primary and most repeated message of the Gospel of John is that God sent Jesus to be the Savior…the foremost christological motif in the Fourth Gospel is not incarnation Christology but 'agent Christology.' John informs us no less than forty times that the Father 'sent' Jesus or did 'send' Him as His agent. Some have labeled this concept a 'Sending Christology.'

…This concept of agency requires that the principle is greater than his or her agent. So, in agency the sender is greater in rank than the one sent. In the case of God and Jesus, the Father is greater than Jesus. Indeed, that is exactly what the Johannine Jesus said– "the Father is greater than I" (John 14.28).

… "Now we know that you know all things,… by this we believe that you came from God" (6:29-30). This is the great enlightenment that Jesus' disciples had about him as presented in the Gospel of John. And Jesus being sent by God, and thus coming from God, merely reveals that he is God's beloved Son…
Check out his whole post here.
Related posts: